---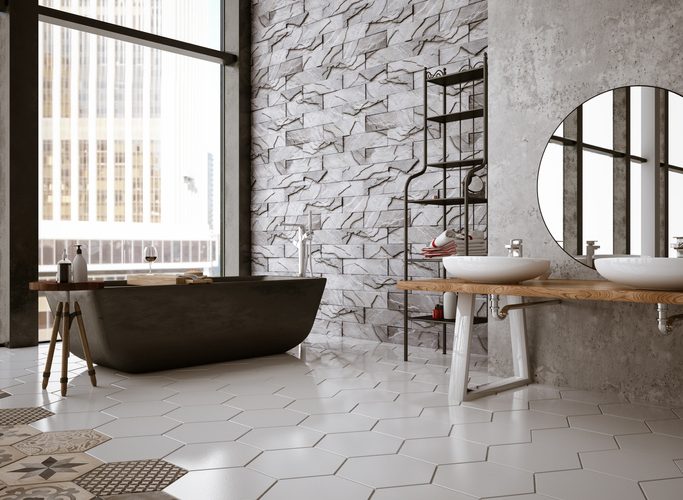 ---
Bathroom fixtures partly define your bathroom's design and, thanks to a wide selection of options, it is possible to achieve virtually any look that you want for your bathroom. In this blog, bathroom remodeler DreamMaker Bath & Kitchen of Tyler shares a quick guide on how to choose bathroom fixtures.

Showerheads

Ideally, you want showerheads that use less water while maintaining high water pressure. Look for showerheads that have WaterSense certification if you're in doubt.

There are also many types of showerheads to choose from.

Single-spray showerhead — This is the most common type of showerhead. It's mounted to the wall above head height, with a nozzle that can be adjusted for angle and spray pattern.
Rain showerhead — Rain showerheads are becoming very popular. They're mounted on the ceiling to simulate rainfall, and therefore don't exert as much pressure as other showerhead types.
Handheld showerhead — A handheld showerhead allows more flexibility. It can stay mounted on the wall but can also be detached as needed, thanks to a long hose.
Sliding bar showerhead — It's functionally the same as a single-spray showerhead, except that its height can be adjusted. This is ideal for a household with people of varying heights.
Toilet

Your bathroom renovation wouldn't be complete without a new toilet. There are three features you should look for:

Comfort — You will be sitting on it at least once a day, so comfort is paramount. Try visiting design centers to try out a few models.
Gallons per flush — Toilets with WaterSense certification can flush at a rate of 1.28 gallons per flush (GPF). Ultra-high efficiency toilets do a better job at 1.0 GPF. In contrast, standard toilets flush at 1.6 GPF.
Round-front vs. elongated — Round-front toilets save space, while elongated toilets distribute your weight across a larger area, making sitting more comfortable.
Sinks

Before you choose the countertop material, you need to pick the type of sink.

Undermount sink — The sink is mounted under the countertop, which makes it easy to clean.
Top-mount sink — The sink is mounted with an exposed rim.
Vessel sink — It looks like a bowl or similar vessel that sits entirely on the countertop.
Wall-mounted sink — The back of the sink is mounted on the wall, which eliminates the countertop. Ideal for small bathrooms.
Faucets

Faucet styles include single-handle, vessel, widespread and wall-mounted. You can choose whatever looks good with the overall bathroom design. However, if you have family members who have limited use of their hands, choose faucets that are activated by levers instead of knobs.

Let's Start a Conversation!
DreamMaker Bath & Kitchen of Tyler is your leading local provider of bathroom remodeling services. Give us a call at (903) 255-7111 or fill out our contact form to get started.