---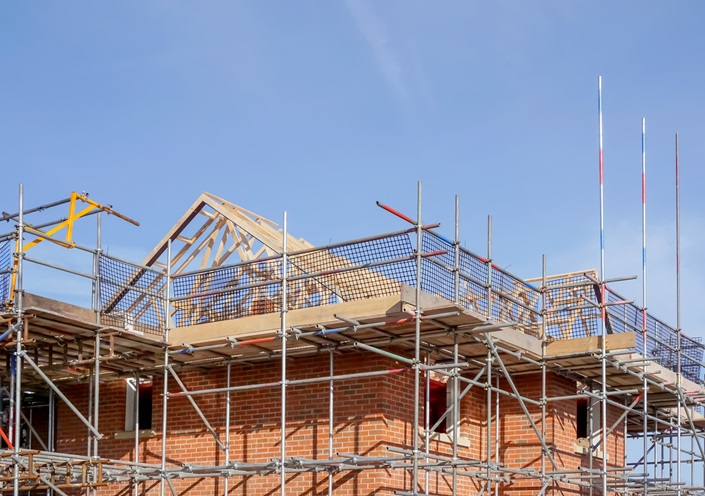 ---
Is it better to remodel your home or build an entirely new residence that's better suited for your needs? There are many variables you need to consider before you can answer this question. To help you make this decision and in honor of National Home Remodeling Month, DreamMaker Bath & Kitchen of St. Louis Park, one of the top bathroom remodeling contractors in our area, will explain why homeowners choose to build new homes or remodel their current homes.
New Construction
Depending on how much work your home needs to meet your vision, constructing a new home might be the best option. If you're hoping for major structural changes to your home, remodeling usually won't be the right choice. However, there is a significantly longer timeframe needed for new construction than most home remodels. If time is short, a remodel should win out.
Remodeling
This is the best choice for homeowners who already live in a neighborhood and home that they like. Even a whole home remodel is more affordable compared to rebuilding a home. Remodeling is also much more flexible, allowing you to focus on areas that you think need the most improvement. You can keep what you like in your current home and change the things you don't like.
A study revealed that the green benefits of renovating old homes outweighed the benefits of building new structures. Building a new structure has an environmental impact. Even if the new building is energy-efficient, it would take decades to overcome the environmental impact of building it in the first place. Remodeling your home to be more energy-efficient is a great choice.
DreamMaker Bath & Kitchen of St. Louis Park can help you with your custom bathroom remodel and more. Our team benefits from annual training on the latest products, technology and remodeling techniques, which allows us to provide our customers with the best remodeling services possible. Call us at (954) 637-6386 to schedule a consultation.