---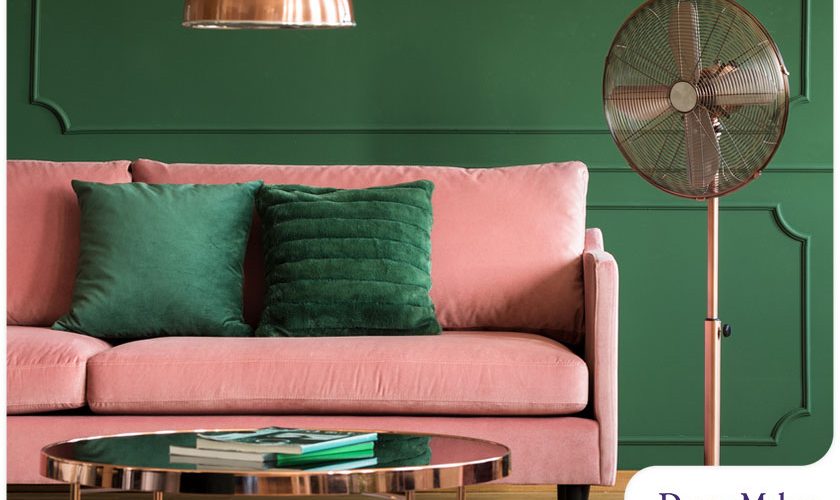 ---
Home renovation experts and leading paint brands have made their predictions for 2022's interior paint color trends. Experts believe these hues reflect current trends in fashion, design, technology and pop culture. Keep reading to discover this year's most popular paint colors!
Colors of the Year
Better Homes & Gardens: Laurel Leaf
Laurel Leaf is the first color of the year from Walmart's Better Homes & Gardens collection. This dusty shade of green will give your spaces that revitalizing aura you get from eucalyptus leaves. This color also represents people's reignited desire to incorporate nature into their spaces. Many people missed going out during the pandemic and started spending more time in their outdoor living spaces. According to Better Homes & Gardens director Max Wilker, homeowners are bringing the shades of green they see outside into their homes.
Pantone: Very Peri
"Encompassing the qualities of the blues, yet at the same time possessing a violet-red undertone, PANTONE 17-3938 Very Peri displays a spritely, joyous attitude and dynamic presence that encourages courageous creativity and imaginative expression," says Leatrice Eiseman, Pantone Color Institute's executive director. Pantone's 2022 Color of the Year encourages people to get more playful and use unconventional color combinations when it comes to their interior remodeling projects.
Combine Very Peri with lush green shades for your living room or home office. It will give your space a refreshing and livelier ambiance. If you are remodeling your kids' bedrooms or playroom, consider pairing the color with bright pink and yellow. Very Peri is all about encouraging homeowners to be more imaginative and have a more hopeful view of their living spaces.
Benjamin Moore: October Mist
October Mist 1495 is a soft, silvery-green similar to the color of a flower stem. Andrea Magno, Benjamin Moore's director of color marketing and development, says that the brand's Color of the Year is a reflection of effortless color harmony. It also inspires unconventional color combinations for home painting projects.
Sherwin-Williams: Evergreen Fog
Evergreen Fog is Sherwin-Williams' 2022 pick. This gray-green hue symbolizes a step back from cool neutrals and bright jewel tones that previously dominated paint color trends. It can create a peaceful and comforting atmosphere in entryways, bedrooms and bathrooms. The zesty green hue is also great for brightening up common areas like kitchens and living rooms.
Can't decide which paint colors to use for your home remodel? Let DreamMaker Bath & Kitchen of Southern Lakes help you make the best choices to elevate the look of your living spaces! Call us at (262) 500-3689 or fill out our contact form to get in touch with our design experts. We serve homeowners in Kenosha, Racine, Burlington, Pleasant Prairie and nearby communities.