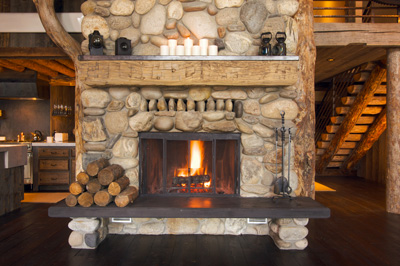 Does your house need a floor makeover? If you're looking to replace or update your home's flooring material, make sure you consider the many reasons to install hardwood floors. Hardwood isn't only beautiful, it's also highly functional. Before you call your contractor, here are four reasons you should choose hardwood over other flooring materials.
1. Hardwood Has High Resale Value
Hardwood floors add substantial value to your home and are often on buyers' "must-have" lists. As a homeowner, you know how important it is to consider resale value when renovating or remodeling your house. Even if you have no intention of selling your home today, it's never a bad idea to make improvements that will help you sell it later.
2. Hardwood is Hypoallergenic
If you or someone in your family has allergies, choosing hardwood as your flooring material could minimize reactions. This is because it's much harder for substantial amounts of dust and pollen to collect on hardwood floors.
3. Hardwood is Easier to Clean than You Think
Many people choose not to install hardwood floors because they think that hardwood is more difficult to maintain. This, however, really isn't the case. With a few minor adjustments to your cleaning habits and the addition of a couple hardwood-safe cleaning products, you'll hardly notice a difference at all.
4. Hardwood Lasts
Whether you're installing new floors throughout your entire home or just doing a simple kitchen renovation, you want to choose a flooring material that will last. Hardwood floors are incredibly durable and, unlike other options, can be refinished, resurfaced, or easily repaired when needed.
Ready to Install Hardwood Floors in Your Home Today?
If you're ready to commit to hardwood floors for your home, contact DreamMaker Bath & Kitchen of Southeastern Wisconsin right now. We are here to help make your dream home become a reality. Take a look at our website for more information about our company and services, or call (262) 203-9175 to speak with one of our representatives about scheduling a free showroom consultation today!
Serving the communities of Washington and Ozaukee counties