---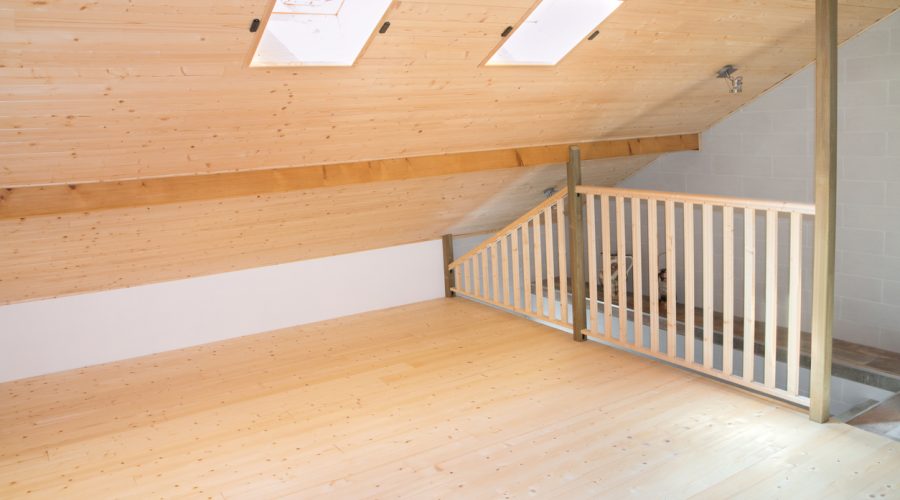 ---
Most people call in a good interior remodeling contractor to turn their unfinished basement or attic into additional usable living space. Remodeling your attic space isn't as easy as you may think, however. There are lots of building codes that govern attic conversions. First, let's consider the minimum space requirements.  
Space Requirements
If you're planning to turn your attic into habitable space, know that it must satisfy the same requirements as those that govern other rooms in the house. There must be:
At least 70 square feet of floor space.

At least half the floor space must have a ceiling height of seven feet or more.

Area must be seven feet in any direction.
These space regulations help prevent people from creating spaces that may be difficult to access during emergencies.
How your roof is framed is another thing to be considered. Do you have roof trusses or rafters? Trusses are often used, mainly because trusses can provide additional support, are cost-effective and easy to install. Unfortunately, they don't allow for the open space you need for expansion. Homes built using rafters for framing have a clear space below to convert into a livable environment.
Access Requirements
A set of stairs are prescribed by code. Ladders are not an acceptable means of access if you're planning on having livable space. Minimum requirements for you to be able to pass code include:
Headroom should be a minimum of 6'8" for the entire walking length of the stairs.

The treads must be at least 9 inches deep.

The risers must be no more than 8¼ inches high.

The stairs must be at least 36 inches wide.
Because structural implications can come into play when adding stairs, be sure to have an engineer advise you as well. 
For more details on building codes governing attic spaces, check your state and local regulations.
Let's Start a Conversation
DreamMaker Bath & Kitchen of Schaumburg is the home remodeling company you can turn to for help when you're considering an attic conversion. We are committed to ethical excellence, superior craftsmanship and great customer service. We will answer your questions, address your concerns and keep you updated throughout your project so you won't have to worry about a thing. Call us at (847) 973-5097 to learn more about our services and products or to request a consultation.