---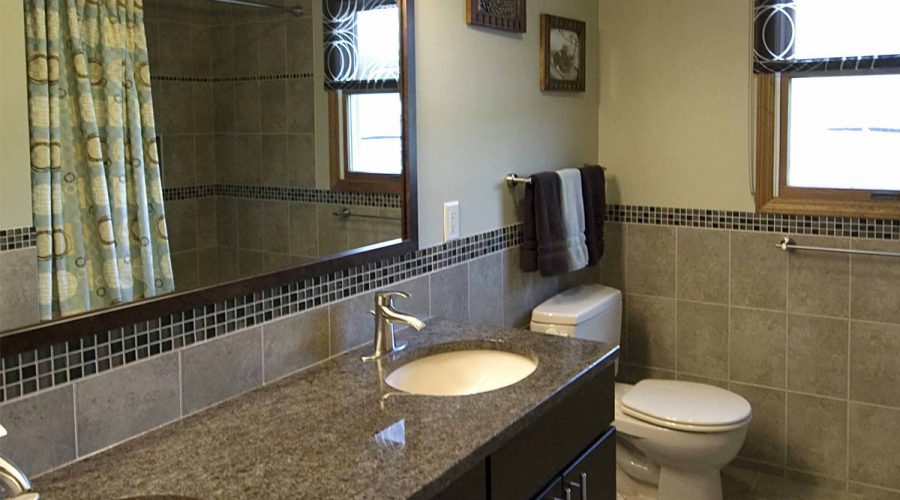 ---
In today's post, the bathroom remodelers at DreamMaker Bath & Kitchen of Schaumburg share the things homeowners often forget when renovating a bathroom.

Non-Slip Flooring
If you're remodeling your home for your later years or are caring for a family member with limited mobility, non-slip bathroom flooring can literally be a lifesaver. Homeowners often forget to consider this feature because many bathroom flooring materials look non-slip when dry, or they assume that bathroom flooring is non-slip by default. A good remodeler will suggest non-slip flooring if their client has kids and/or disabled or elderly family members. In addition to non-slip flooring, you may also want to consider accessibility upgrades such as grab bars and a walk-in bathtub.

Ventilation
The bathroom is one of the most humid areas in the house, so it needs to have proper ventilation. Trapped humidity tends to encourage mold and mildew growth, and can damage walls, fixtures and the ceiling. While bathroom windows can purge excess humidity from the bathroom, you probably don't want to open them every time you shower. A bathroom vent that's properly sized for your bathroom will help maintain proper humidity levels.

Toilet Placement
One of the most important considerations when planning bathroom renovations is toilet placement. It is true that one can save on remodeling costs by keeping the original plumbing, however, changes to the floor plan may put the toilet in an awkward position. You can relocate the toilet so it works with the bathroom floor plan, including putting it in a bathroom-within-a-bathroom. You can also plan around it by incorporating a wall or partition into the bathroom design, both of which will block the toilet from view.

Cleaning & Maintenance Requirements
No matter how beautiful a bathroom is, it will still need to be cleaned regularly. Many homeowners make the mistake of choosing tile and other materials purely for aesthetics, only to find out that they're not very easy to clean. The same goes for certain fixtures that create tight and awkward spaces that make them difficult to clean. Choosing options such as wall-mounted toilets, colored grout and countertops with sealed surfaces can help make bathroom care and maintenance much easier. To eliminate standing water, a gently sloping floor can help ensure proper drainage.

Let's Start a Conversation!
DreamMaker Bath & Kitchen of Schaumburg offers a wide range of professional remodeling services, including kitchen and bathroom remodeling. Call us at (847) 973-5097 or contact us online if you live in Palatine, Hoffman Estates or any surrounding community.