---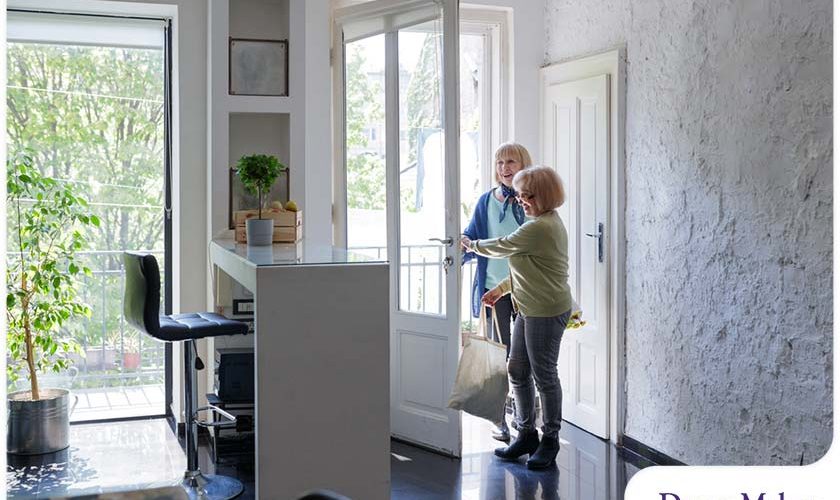 ---
Many people look forward to growing old in their homes — near their families, neighbors and familiar communities. In order to create a safe and accessible living environment for seniors, making a few essential modifications around the house is necessary. Local home remodeling contractors share top remodeling ideas to help seniors age in place.
1. Widen Doorways
If an older adult relies on a mobility device, such as a walker or a wheelchair, it is critical to include widening doorways on your to-do list. It makes it easier to navigate rooms, reducing the risk of tripping and falling. The total cost of this minor house modification can vary, based on the insulation as well as the placement of electrical switches and outlets around the house.
2. Install Ramps
An outdoor staircase may be challenging for people with mobility or balance issues, so installing ramps is an upgrade that is well worth the cost. On a similar note, indoor threshold ramps are also a significant improvement that can provide smooth, safe transitions from one room to another. You can hire a licensed home remodeling contractor to build ramps of the correct size and height, or install removable ramps.
3. Remodel the Kitchen
As seniors age, they may find that their kitchen tools, appliances, cabinets and countertops are positioned too high, especially if they are in a wheelchair. Call in a professional remodeler to perform proper modifications, such as adjusting the counter height or lowering the sink, to create a more accessible room.
4. Update the Bathroom
The bathroom is another popular place for aging-in-place modifications. One option is to get rid of the bathtub and replace it with a walk-in shower, providing trouble-free access. A shower is also easier and less time-consuming to clean and can complement nearly every interior design scheme. If a senior wants to keep the bathtub, there are other affordable options that can reduce the risk of slipping, such as attaching a safety bar to the tub or installing safety strips.
Let's Start a Conversation!
DreamMaker Bath & Kitchen of Schaumburg is a premier source of interior remodeling solutions. Our top-rated professionals are committed to providing the comfort and efficiency you need through industry-leading products and outstanding customer service. Call us today at (847) 973-5097 or fill out our contact form to set up an appointment. Our service areas include Arlington Heights, Elk Grove, Palatine and Hoffman Estates.