---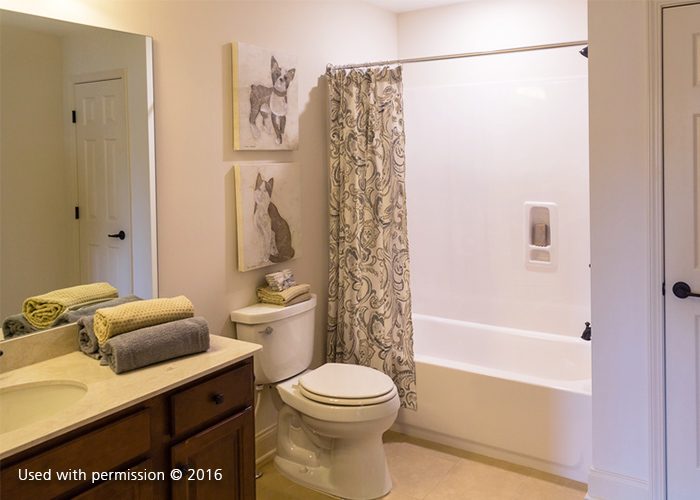 ---
Just because you have kids at home doesn't mean you have to resort to getting everything pint-sized. Instead, you can opt to redo a bathroom to incorporate smart design choices that will address the needs of both kids and adults.
Safety First
First and foremost, your bathroom has to be safe for a child to use. This means ensuring non-slip flooring is in place, along with safety features like anti-scald devices on shower heads and faucets to control temperature and prevent burns.
The Right Size
Children grow fast. Instead of installing a vanity or toilet at child-height, choose one in a standard size and add a stepstool your child can use to access. The stool can be stored when not in use, keeping your bathroom clutter-free when children aren't around.
Suitable Materials
Where there are kids, spills will happen. Granite countertops stain and scratch, so they aren't great for children. Opt for a countertop material that is resistant to stains and scratches, such as quartz. As a bonus, quartz also offers the luxurious appearance of granite, making it an attractive alternative.
Ample Storage
Bath toys are a must for many kids and can get out of control if not corralled. Providing storage baskets at child level will let a kid stash away toys after bath time. This not only keeps your bathroom clean but also prevents accidental falls due to slipping on a stray rubber ducky. Get colorful storage to let your child's personality shine through and help them easily spot where their things should go.
Want to learn more about kid-friendly bathrooms? Talk to DreamMaker Bath & Kitchen of Orland Park today! Ask us about bathroom remodeling pricing by giving us a call at (708) 320-3417 or filling out our contact form.