---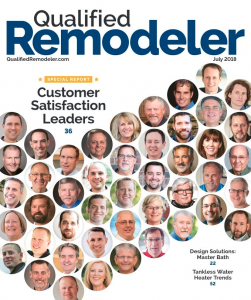 ---
DreamMaker Bath & Kitchen of Orland Park, IL, has been named one of the top 60 home remodelers in the country and awarded one of the highest customer satisfaction and trust scores by GuildQuality, an independent customer satisfaction surveying company for the building industry. View the full list here.
GuildQuality's (GQ) annual awards are made so that consumers can read unbiased, detailed reviews from previous customers to verify the quality of the company they are considering hiring for a project. Each year Qualified Remodeler magazine lists the winners in its July "Customer Satisfaction Leaders" issue.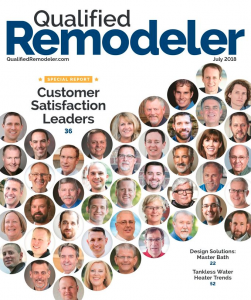 DreamMaker of Orland Park, which has been serving the area since 1991, has a GQ "All-Time Recommendation" rating of 98 percent. The franchise was also recently awarded a 2018 "Guildmaster with Highest Distinction Award. This is the fourth year that they have earned this level of approval.
"As GQ explains in the awards issue, 'trust' is a paramount concern among today's home remodeling consumers," says DreamMaker of Orland Park owner Glen Borkowski. "We attribute our ongoing success to our exceptional communication skills. We continually let our customers know exactly what to expect from start to finish – there are no surprises."
Each year GQ collects data from more than 100,000 homeowners on key satisfaction areas across 40 common home improvement job types. Trust is the number one factor that influences customer satisfaction.
According to Borkowski, who has been involved in the kitchen and bath remodeling industry for over 25 years, nothing says more about a home remodeling company than how pleased its customers have been with the entire remodeling experience.
"This translates clearly into whether they would recommend us or not," he says. "We mention our GQ rating, explain the services we provide, and ask if they have visited our website and clicked on the "Guild Quality" link. If not, we email them the direct link to our account and explain that all remodeling companies are not created equal and they can use the rating system to find the best fit for their remodeling project."
Borkowski has both a Certified Graduate Remodeler (CGR) and Certified Aging-in-Place Specialist (CAPS) designations from the National Association of Home Builders (NAHB), as well as an A+ rating from the Better Business Bureau.
He and his wife Denise Borkowski are very active in their community and members of the Orland Park Chamber of Commerce.
This blog was first published on Franchising.com.