---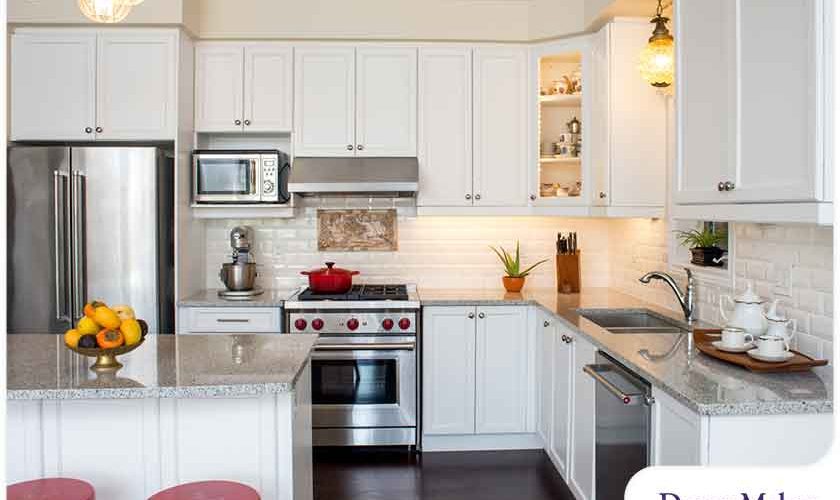 ---
Figuring out how much everything costs will always be one of the biggest parts of planning a kitchen remodeling project. As with most home improvement jobs, it's easy to underestimate costs and overshoot your targets if you're not careful. The secret to avoiding sticker shock? Know what to expect before setting a budget and finalizing your plans.

To help you set expectations, DreamMaker Bath & Kitchen of Ogden offers the lowdown on some of the most expensive line items in a kitchen remodel.

Cabinets

Kitchen cabinets tend to be the single biggest contributor at 20-40 percent of the typical remodeling budget. Your choice of cabinets—or whether you're replacing, refinishing or refacing them—can have a dramatic impact on how much you spend overall. Stock cabinets, which are usually of a lower grade of construction and available in limited sizes and configurations, are one way remodelers can help control costs. Semi-custom and custom cabinets cost more, but often pay off in terms of design flexibility.

Countertops & Backsplashes

These tough surfaces serve as both functional and accent pieces in a kitchen, which is why they sometimes come at a high cost. Expect materials and installation to take up 10-30 percent of the total cost of your kitchen. Prices vary widely depending on the material you choose, so this is a real save-or-splurge opportunity. Stone and other solid-surface countertops, for instance, can cost three to five times as much as their laminate counterparts. To get the most out of your investment, make sure you choose a material that complements the look of your kitchen and fits your cooking and maintenance habits.

Appliances & Installation

Upgrading your appliances can transform the look of your kitchen and, more importantly, help make food prep, cooking and clean-up more convenient and resource-efficient. With installation, new appliances may take 10-20 percent of your remodeling budget. Major changes in appliance size and placement or updates to your plumbing and gas lines will add to the cost.

These three line items can take up a significant chunk of your remodeling budget, but they are well worth the investment. A good kitchen remodeler will also help you identify opportunities to save without compromising your vision for your kitchen. Don't be afraid to talk to your designer about cost concerns—they're there to help!

Let's Start a Conversation!
DreamMaker Bath & Kitchen aims to work closely with you to transform your home and enhance the quality of your life. We proudly serve homeowners in Peterson, South Weber, Cottonwood Heights, Woods Cross and other nearby areas. Call (801) 436-8886 or fill out our contact form today to start a conversation!