---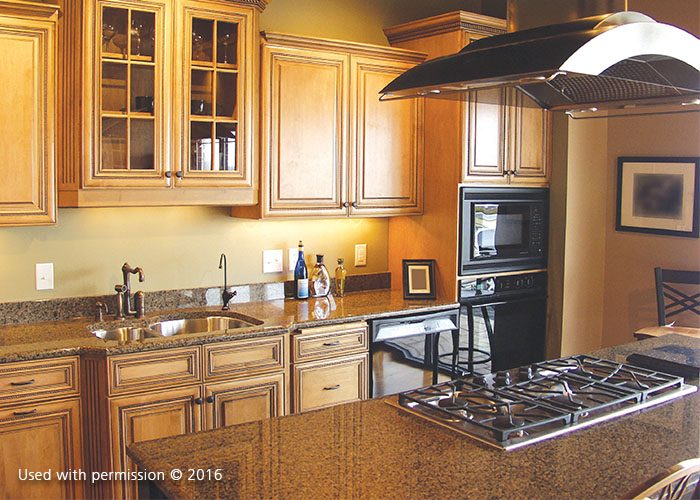 ---
Whether you're doing kitchen remodeling on a budget or have much more leeway in your spending, it's important to focus on key kitchen components to get best results. Today, the spotlight is on kitchen sinks — specifically, single- and double-bowl sinks.
What They Are
As the name suggests, a single-bowl kitchen sink typically features one large basin with no divider. Double-bowl kitchen sinks, on the other hand, have two basins in one larger unit separated by a divider. Traditionally, double basins are each of the same size, but double-bowl kitchen sinks come in a range of configurations and sizes.
Advantages of a Single-Bowl Kitchen Sink
They fit better in smaller spaces, especially kitchens with limited counter space, making a single-bowl sink one of the best ideas for a small kitchen makeover.

They provide more room for washing larger pots and pans.

They are generally more affordable. Single-bowl kitchen sinks may require less labor to install.
Advantages of a Double-Bowl Kitchen Sink
They are ideal for washing dishes by hand, giving you separate basins to accommodate dirty dishes and soapy water in one and rinsing in the other.

They facilitate food prep, letting you stash dirty dishes and utensils in one while keeping another clear for prep work.
What You Should Get
While single-bowl kitchen sinks are enjoying a resurgence, this doesn't mean double-bowl kitchen sinks are out of the picture entirely. Like many home components, the right kitchen sink for you is one that will address your needs best. Got a small kitchen? Single-bowl sinks will likely fit your home better. Want versatility? You can't go wrong with double-bowl kitchen sinks.
If you can't decide, don't hesitate to ask DreamMaker Bath & Kitchen of Northeast Suburban Chicagoland for help! You can give us a call at (847) 327-0203 or fill our online contact form to get in touch with us. Let's start a conversation today!