---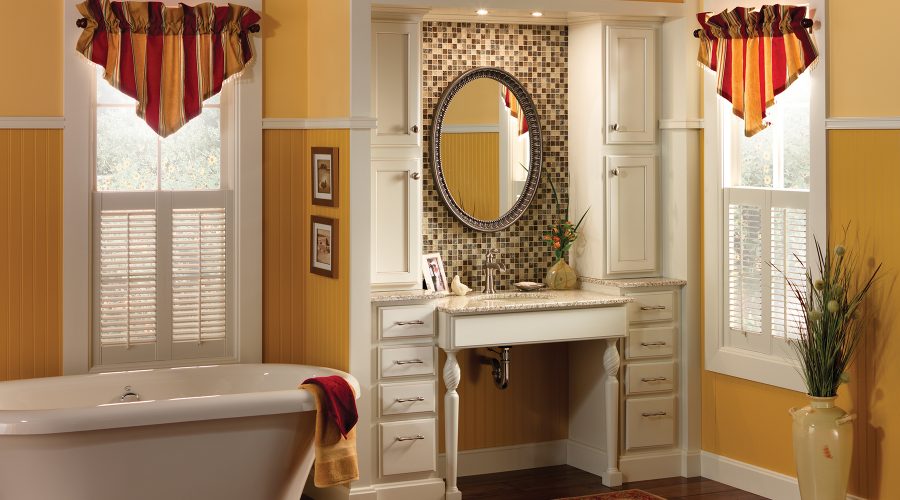 ---
Bathrooms are no longer purely functional rooms, since many homeowners now want to make this space a relaxing haven. If you want to achieve the same goal for your bathroom remodel, here are some tips from DreamMaker Bath & Kitchen of NorthEast Suburban Chicagoland.

Know the Three F's of Bathroom Design

Feeling – What's the general feeling that you want to get whenever you are in your bathroom? Do you want it to feel calming? Luxurious? Simple and clutter-free?
Function – Think of how you will use your bathroom on a daily basis. It also helps to consider the people who will primarily use a particular bathroom.
Form – Don't shy away from adding your personal style. Express it in the textures, colors and materials you choose.
Make Sure the Design Fits Your Space

Make sure you're being realistic with the design you want relative to the size of your bathroom. Luckily, there are many ways for bathroom remodeling contractors to optimize small spaces, so talk to your designers about your options.

Ensure the Room Is Well-Ventilated

This is often overlooked during bathroom design planning, but it's crucial to the comfort and beauty of your bathroom. Make sure there's good ventilation so that the room doesn't stay damp and steam doesn't flow from the bathroom to adjoining rooms.

Set Up Adequate Storage

Make sure you have space for toiletries, towels and other bathroom essentials — you don't want these things just lying on the floor of your shower. Mirrored cabinets are often a good choice for storing products like toothbrushes and razors, while niche storage is great in the shower.

Let's Start a Conversation!
The focus of DreamMaker Bath & Kitchen of NorthEast Suburban Chicagoland has always been on providing top-notch services to our clients. Due to our commitment to excellence, many local homeowners regard us as one of the most dependable interior remodeling contractors in the area. Call us at (847) 979-4474 or fill out our contact form to start a conversation. We serve customers in Vernon Hills, IL, and many other communities nearby.