---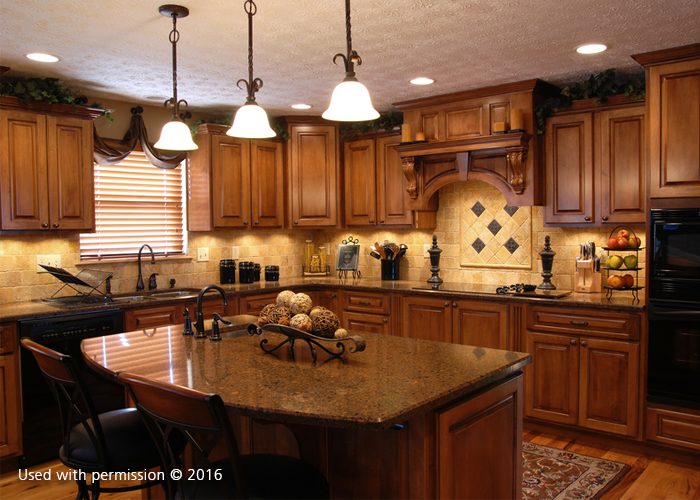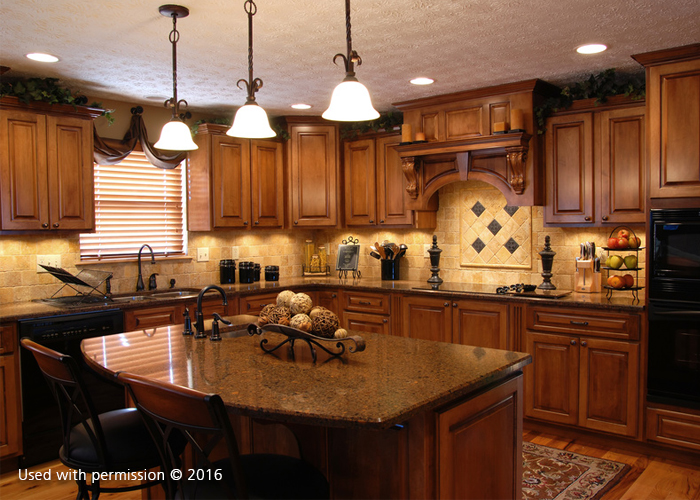 ---
According to House Beautiful, the most popular paint color in Illinois is Tanner's Brown 255 from Farrow and Ball. This deep black-brown has slight red undertones and captures the look of the weathered Cor-Ten steel used to build some of the state's famous skyscrapers. Tanner's Brown will look almost black in lower lighting but becomes browner in color when well-lit. Today, DreamMaker Bath & Kitchen of Northeast Suburban Chicagoland, an experienced kitchen remodeling contractor, has tips on how to use brown in interior design.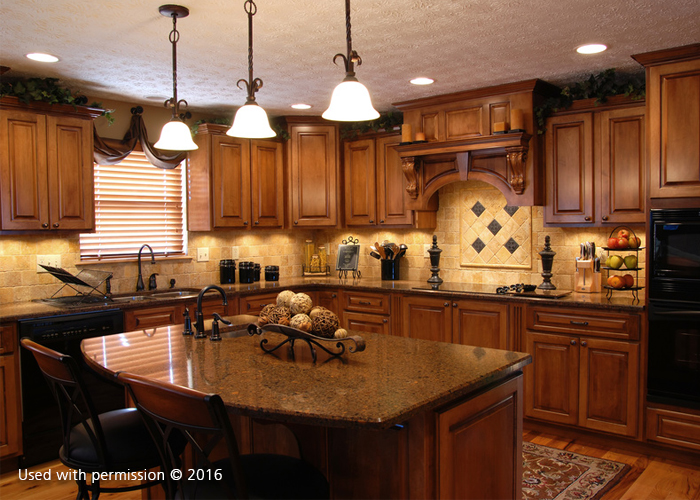 Choose Complementary Colors
Brown is a serious, down-to-earth color that signifies support, protection, stability and comfort. This color is also widely seen in nature, so it's a good choice if you want a room to feel nature-inspired. Here are some color suggestions.
Grey, metallic silver is perfect if you want to stay neutral but still want a bit of an unusual look. Pale pink, beige and black is a good choice for an art deco-inspired room. Yellow, orangey brown and a touch of grey also looks great because brown shades look good together with other brown shades.
Keep Things Balanced
When choosing the colors for a room, remember to aim for balance and harmony. That's why you need to incorporate a light neutral shade in a room if you plan to use Tanner's Brown in a significant way. Good choices include white, cream or beige. Cream in particular is a warm color which can look good with the color's slight red undertones. As a kitchen remodeling expert, we also recommend looking for patterned items that incorporate both dark brown and your chosen light neutral shade.
Use Accent Colors
Finally, add some life to a room by incorporating pops of color. If you want a room to feel warm and welcoming, add accessories in yellow, red and orange. If you want to keep things cool, use shades of green and blue. Since you are using these accessories as an accent, don't be afraid to use striking shades.
DreamMaker Bath & Kitchen of Northeast Suburban Chicagoland is the leading kitchen renovation company in the local area. We are known for our ethical excellence and superior craftsmanship. Our remodeling specialists will work with you and guide you throughout the entire remodeling process. We want to make your remodel as quick and hassle-free for you as possible. Call us at (847) 979-4474 to learn more about our services and products.