---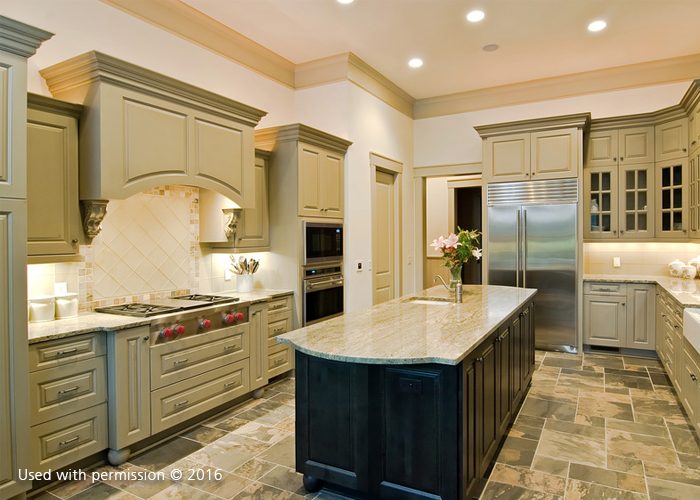 ---
A kitchen that reflects your individuality and style is a good goal to aim for with your home remodeling project. However, you shouldn't automatically paint your kitchen your favorite colors. There are lots of things you need to consider when choosing a kitchen color scheme. DreamMaker Bath & Kitchen of Northeast Suburban Chicagoland explains more.
Why Choose a Neutral Color Scheme
Consider this. You will be looking at your color choice for many years. If you choose incorrectly, you'll either have to deal with the consequences or repaint sooner than intended. In addition, too much color can be a negative even if you don't plan on staying in your current home. Potential buyers want timeless colors. Instead of insisting on using your favorite colors for the majority of your kitchen, use soft, natural, neutral colors. A neutral kitchen acts as the perfect canvas for personalization in other ways.
How You Can Still Express Your Style
Neutral kitchens are surprisingly versatile. You can accessorize a neutral palette with fun rugs, plants, artwork and more. Texture in particular adds an enormous impact to a neutral kitchen. Using a combination of different materials can make your kitchen look distinct even if the colors you use are white, gray or beige. You can still express your individuality through accents and accessories.
Using Color Accents
A neutral kitchen will allow you to experiment with different color schemes and designs. As your tastes change, your kitchen's appearance can change with you. In addition, pops of color can look more beautiful and appealing than an entire kitchen painted in that color scheme. You can add these pops of color by using window treatments, rugs, dishes, etc.
DreamMaker Bath & Kitchen of Northeast Suburban Chicagoland can help make your kitchen renovation a success. We have many years of experience and we work with some of the most talented professionals in the industry. Remodeling is our passion and this is reflected in our superior workmanship. Call us at (847) 979-4474 to learn more about our services and products or to request a consultation.