---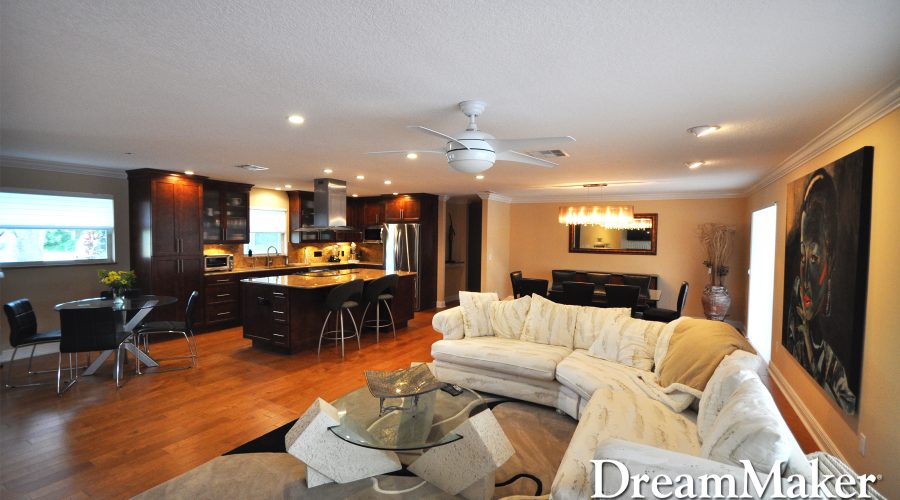 ---
No matter which room you wish to improve, you can count on DreamMaker Bath & Kitchen of Northeast Suburban Chicagoland. Our design experts will make sure you enjoy the home remodeling process from start to finish.
It can be challenging to design and decorate north-facing rooms as they don't receive as much sunlight. While a home renovation project can fix this issue, you can also correct it with simple alterations and smart decorating. Use the tips below to brighten up dark spaces in your home.
Choose the Right Colors
Light colors will make a north-facing room appear brighter. White walls reflect natural light into the room and enhance artificial lighting. You can also get the same light and airy feel from warm, gray-toned neutrals.
Use Reflective Flooring
While white flooring is not ideal for everyone, we suggest using a whitewashed or pale hardwood floor. You could also consider vinyl flooring options that resemble wood since they are more cost-effective. Instantly make a dark room brighter by throwing down a large, neutral-colored rattan or jute rug. This will give a similar effect to a light-colored rug but the material is longer-lasting and easier to clean.
Select the Right Furniture
Stay away from bulky, heavy furniture. Instead, choose sleek, low pieces that allow more light to enter the room. Avoid pieces that are too dark in favor of ones that will reflect light around the room. Consider marbled sideboards, a light wood TV stand, and mirrored or glass tables.
DreamMaker Bath & Kitchen of Northeast Suburban Chicagoland is an experienced interior remodeling contractor committed to providing you with excellent results. You can rely on our team to improve your home's beauty and functionality. Call us at (847) 979-4474 or complete our online form to learn more about our services. We work with homeowners in and around Vernon Hills, IL.