---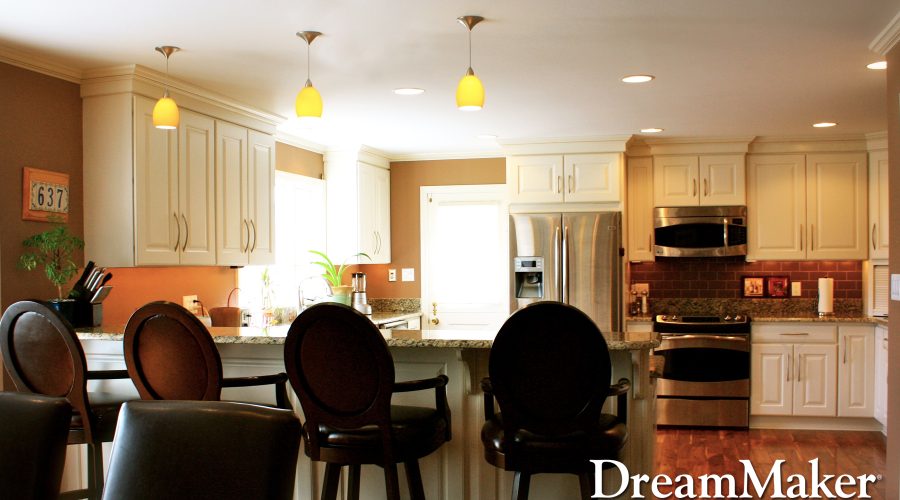 ---
Planning a remodel is often considered a practical process, so the role that emotions play in your decision-making may surprise you. Whether you're working on a bathroom remodel or a kitchen renovation, it's important for you to feel good about your decisions and the entire project.

The experts at DreamMaker Bath & Kitchen of NorthEast Suburban Chicagoland know that it's all about creating balance. To help guide you through your remodeling journey, here are some tips on how to handle your emotions.

How Do You Feel About Your Current Home?

When you step into your home, how do you generally feel? Take note of both the positives and negatives, since these can help you figure out the parts of your home that you need to change. For example, some homeowners feel their home is too large once their children have grown and moved on. Others simply feel that their home no longer meets their needs. Sometimes small things begin to irritate you over time, interfering with the happiness of living in your home. If you're feeling these emotions, it's important to address them so that your home can still be a place of joy for you.

What Does Your Dream Home Look Like?

Don't think about the budget, the practicalities or other possible barriers to remodeling. Just let your mind wander and create a vision of your dream home. Don't shy away from outrageous or ultra-specific details — in fact, you just might be surprised by how interior remodeling contractors can offer a more feasible solution.

How Would You Feel About a New Space?

Imagine how you would feel if your remodeling wishes had already materialized. How would life be better if your bathroom had a stylish design and a calming, spa-like atmosphere? Would you be happier cooking and prepping meals in an efficiently designed kitchen, with enough countertop space and smart storage solutions?

Let's Start a Conversation!

At DreamMaker Bath & Kitchen of NorthEast Suburban Chicagoland, we'll work hard to help you realize your dream home. Rest assured, we'll guide you along the way so that you can make well-informed decisions that you are happy and comfortable with. If you're looking for reliable kitchen and bathroom remodeling contractors, simply call us at (847) 979-4474 or fill out our contact form to start a conversation. We serve homeowners in Vernon Hills, IL, and many other communities.