---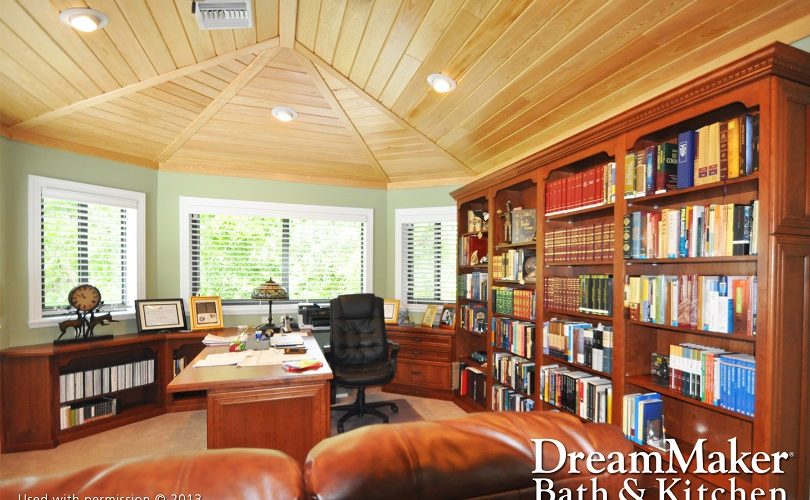 ---
You need to work as a team with your contractor if you want to avoid project delays and complete your project successfully. Fortunately, practicing proper remodeling etiquette is not difficult. You just need to remember a few important things. DreamMaker Bath & Kitchen of Northeast Suburban Chicagoland, an experienced home remodeler, explains more.
Stand By Your Decisions
One important thing to remember is to stick with your decisions as much as possible during your remodeling project. You should meet with your remodeler and figure out in advance the materials and features you'll need for your remodel. Once you've finalized your decisions, then you shouldn't change your mind unless absolutely necessary. Changes will delay your project and cost you money.
Designate Traffic Lanes & Break Areas
If your home remodeling project is a major renovation, then you can expect to have a lot of professionals coming and going. Before work begins, talk to your remodeler and designate traffic lanes and break areas. Being accommodating to your contractor will allow them to do their job better. It also helps you build a good business relationship with them.
Trust Your Remodeling Company
Lastly, you should trust your contractor to do the job. Let your remodeling company take the lead and do your best not to distract workers. Save minor questions and concerns for the end of the work day or during your scheduled meetings.
DreamMaker Bath & Kitchen of Northeast Suburban Chicagoland can help you with all of your home renovation needs. We have developed a full-service remodeling process that makes working with us as simple as possible for our customers. We will treat you and your home with respect and courtesy, and communicate with you constantly throughout the project. Call us at (847) 979-4474 to learn more about our services and products.