---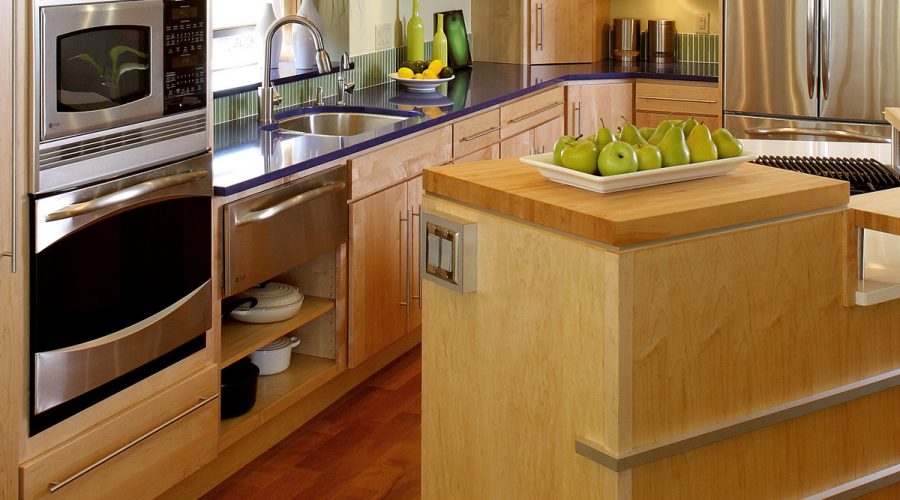 ---
Cleaning your kitchen requires elbow grease and time, both of which can be better spent on other tasks. One way to reduce the time you spend on these chores is to design an easy-clean kitchen. DreamMaker Bath & Kitchen, one of Chicagoland's top bathroom remodeling contractors, explains the essential features. 
Stainless Steel or Tile Backsplash
In a kitchen, you can't avoid hot oil splatters and sticky drips. Grease and other spills that end up on wallpaper and painted backsplashes are hard to remove, which is why we recommend installing stainless steel or tile backsplashes. Steel and tile don't absorb water or grease, ensuring easy clean-up. 
Monochrome Countertops
A monochrome kitchen countertop can pair nicely with a stainless steel backsplash. Those who prefer bright colors might argue the pairing makes a kitchen look too sterile. However, a monochrome palette can make it easier to hide stains and give your kitchen a sleek, clean, minimalist look. 
A Trash Disposal Area
A lot of homeowners fail to integrate a trash disposal area into their kitchen, which leaves the day's garbage in constant view. If you're using your kitchen island for prep work, it makes sense to add an integrated trash can. Trash bins can also be integrated into pull-out or tilt-out drawers in cabinetry.
Function Over Form?
When designing an easy-clean kitchen, some homeowners mistakenly think they have to prioritize one over the other. However, you can't separate function from design. Striking a balance between function and form can be tricky but working with the right kitchen and bathroom remodeling contractors can help you achieve the results you're looking for. 
Work With Our Experts
DreamMaker of NorthEast Suburban Chicagoland is one of the most highly regarded bathroom remodeling contractors in the state. We have earned an A+ rating from the Better Business Bureau and are a proud member of the National Kitchen & Bath Association. Let's start a conversation! Call us at (847) 979-4474 or contact us online. We serve homeowners in Vernon Hills, IL, as well as the surrounding communities.