---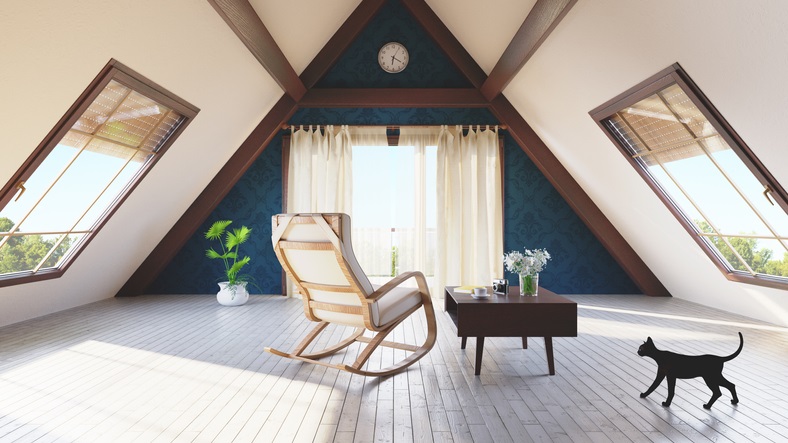 ---
Expanding your living space into the attic is a home renovation project that's bound to be both exciting and challenging. An attic conversion does come with a few challenges, mainly to do with building codes and restrictions, but as long as you're willing to work with a professional contractor and make a reasonable investment, there's seldom any reason it can't be done. Let's take a look at some of the most important considerations.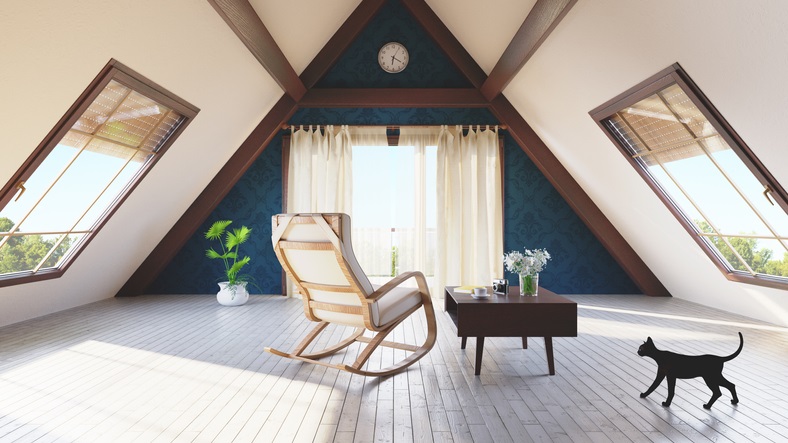 Building & Electrical Codes
Right off the bat, you will first need to clear building and electrical code hurdles. Once that's done, you will find that an attic conversion is an excellent way to increase space without spending a lot of money.
Floor Space & Ceiling Height Minimums
For those who are looking into expanding into the attic, this means you need a minimum of 70 square feet of floor space, with at least seven feet in any direction. Ceilings must be at least 7.5 ft high (or more) over at least 50 percent of this usable floor space.
Rafters vs. Trusses
Do you have roof rafters or roof trusses? Trusses, while considered a superior method of framing a roof, make it next to impossible to reconfigure to allow for clear space. Traditional rafters provide a better environment for an attic conversion because they allow for open space.
Access & Egress
Nix the idea of a fixed ladder, a pull-down ladder or no ladder at all to get to the attic. You'll need to build code-compliant stairs, which means you must have a minimum of 6'8″ of headroom for the entire walking length of the stairs; have stairs at least 36 inches wide with treads at least 10 inches deep, and risers 7¼" high.
The attic is the worst place to be in a fire. A secondary point of egress (or exit) must be provided through an operable window that opens to the outside. A dormer with a window can be the perfect solution.
Let's Talk About Your Attic Conversion
As an expert home remodeler, DreamMaker Bath & Kitchen of Northeast Suburban Chicagoland can provide you with quality planning and materials to guarantee the best results for your project. To get started, simply give us a call at (847) 979-4474. Let's start a conversation today!