---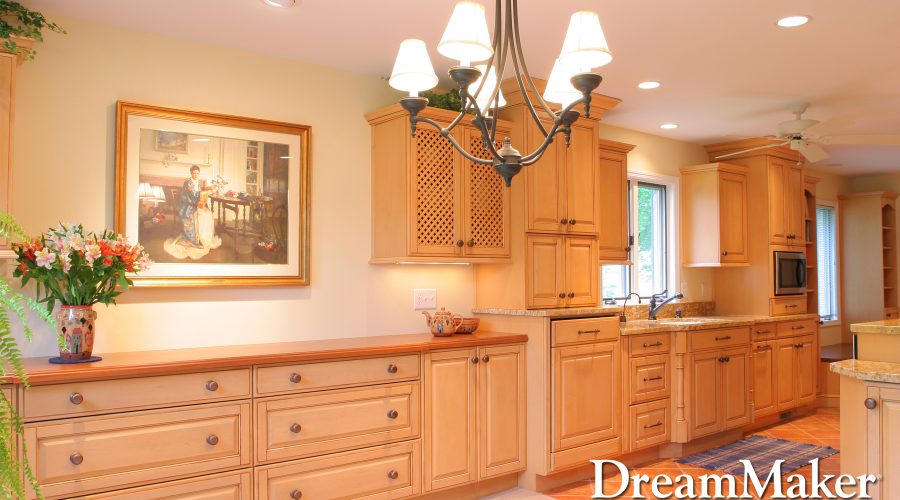 ---
Baby boomers, those aged 55 or older, represent over half of renovating homeowners today. In addition, seven in 10 of those in this age bracket plan to remain in their homes for 10 years or longer. If you plan on staying in your forever home, then it's important to invest in aging-in-place upgrades. These upgrades will ensure that your home will be safe, comfortable and convenient to use even as the years pass. 
DreamMaker Bath & Kitchen of Northeast Suburban Chicagoland, a contemporary kitchen remodeling expert, has some aging-in-place tips.
Use Rounded Edges
If you are planning to remodel your kitchen soon, then it would be wise to opt for rounded edges on your shelves and countertops. Sharp corners can be hazardous, particularly for older members of the family. No one wants to hit their hip or elbow on a sharp corner while they're navigating the kitchen.
Invest in Slip-Resistant Floors
You can also make your kitchen future-proof by ensuring that the floors are slip-resistant. Choose materials that won't be slick even if there is a spill. If you select floor tile, then it should have enough grout or texture to grip the feet. Porcelain tile and vinyl flooring are both good choices.
Keep the Stove Close to the Sink
As you age, it becomes harder to carry big pots full of water to and from the stove. In addition, if that pot spills, it also creates a fall hazard. Keeping the stove close to the sink can help to minimize this problem. If it is not possible to place the sink on the same side as the stove in the kitchen layout, then place it directly across from it instead.
DreamMaker Bath & Kitchen of Northeast Suburban Chicagoland is the top interior remodeler in our local area. We can help you with all of your aging-in-place upgrades. Our company is known for our excellent customer service and our ethical excellence. We always make the customer our top priority during our home improvement projects. Call us at (847) 979-4474 to learn more about our services and products or to request a consultation.