---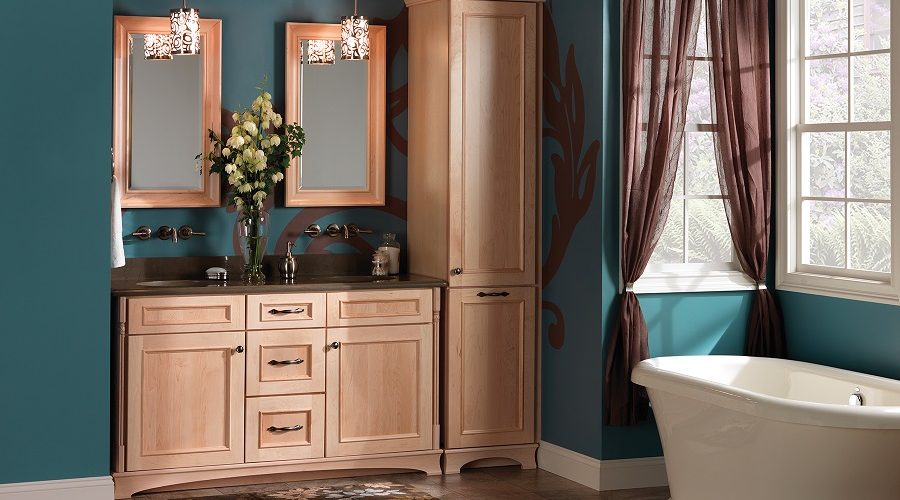 ---
The bathroom is naturally a cool area of the home because of its hard surfaces, and wintertime can make this space feel even chillier. Fortunately, it's possible to make your bathroom feel warmer this winter even without turning up the thermostat. DreamMaker Bath & Kitchen of Northeast Suburban Chicagoland shares these tips:
Add Rugs
Bare feet on cold tile? Brrrrr! Avoid this scenario by placing thick rugs in strategic spots in your bathroom, like in front of the toilet, sink and shower. Aside from protecting your feet from the cold, this will also help to visually soften the room, making it look cozy and inviting.
Install Heated Towel Racks
To stop the cold from taking over the moment you step out of the shower, use heated towel racks to help keep your towels toasty. The bathroom upgrade is available in hard-wired or plugged options and also comes in freestanding models for your convenience.
Consider Heated Flooring
If you're already planning a custom bathroom remodel, use this opportunity to upgrade your flooring by budgeting for heated flooring. With an in-floor heating system, you can make cold bathroom floors in winter a thing of the past.
Weatherstrip Bathroom Windows
You don't want cold outdoor air getting in and heated indoor air getting out, and one of the most effective ways to guarantee that is by having your bathroom windows weatherstripped. You'll be surprised at how much of a difference this can have on your comfort levels.
Incorporate Warm Decor 
Bathrooms can be stark and uninviting, especially during the colder months. Add winter warmth with pops of color in towels, artwork and accessories. Think red, yellow and orange tones alongside warm wood finishes.
As one of the leading bathroom remodeling contractors in the area, DreamMaker Bath & Kitchen of Northeast Suburban Chicagoland is your one-stop shop for all your bathroom remodeling needs. To learn more about what we can do for you, just give us a call at (847) 327-0203 or fill out our online contact form.Talk to us today!