---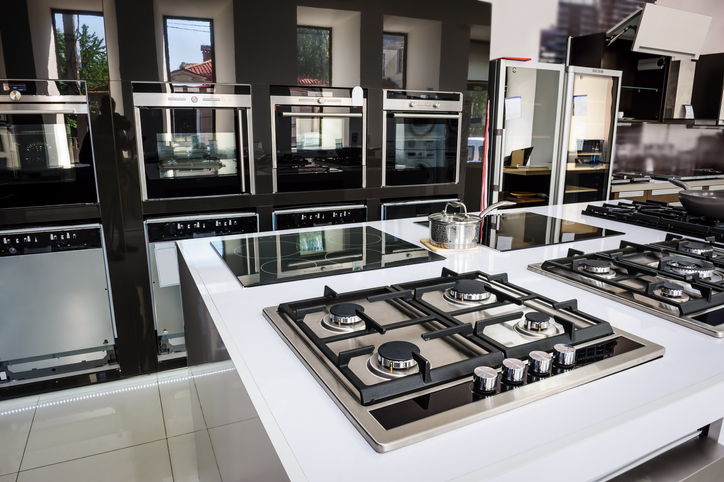 ---
Kitchen showrooms, also called design centers, are open to anybody who is dreaming of or planning a kitchen remodeling project. However, before you set foot in a showroom near you, there are questions that you must first ask yourself to encourage a more productive visit.
Question 1: What Do I Want to Accomplish?
Determine your goal for the task at hand. Will the project be a full-on kitchen remodel, or are you just going to focus on one area of the kitchen? Make a list of what your project requires and make a mental note of which section in the design center you should head to when you drop by for a visit.
Question 2: What Is My Budget?
You can also rephrase this question and turn it into "Does budget matter?" Of course, it's easier to plan a kitchen renovation when you have a budget in mind. Prepare yourself before entering the design center. You might be drawn to the higher-end portion of the showroom that contains the big ticket items, but be firm and stick to your budget.
Question 3: How Can I Achieve My Goals?
Once you've established your goal for the renovation project, you can focus on ways of achieving those objectives. The kitchen design center is not just a place where you can pick out remodeling materials, it's also a place where you can gather information regarding the specifics of a kitchen renovation project.
Your Kitchen Remodeling Questions, Answered
If you're ever in need of kitchen remodeling resources, feel free to visit the design showroom of DreamMaker Bath & Kitchen of Northeast Suburban Chicagoland at 1000 Butterfield Road, Suite 1001, in
Vernon Hills. You can give us a call at (847) 979-4474 to let us know about your visit.