---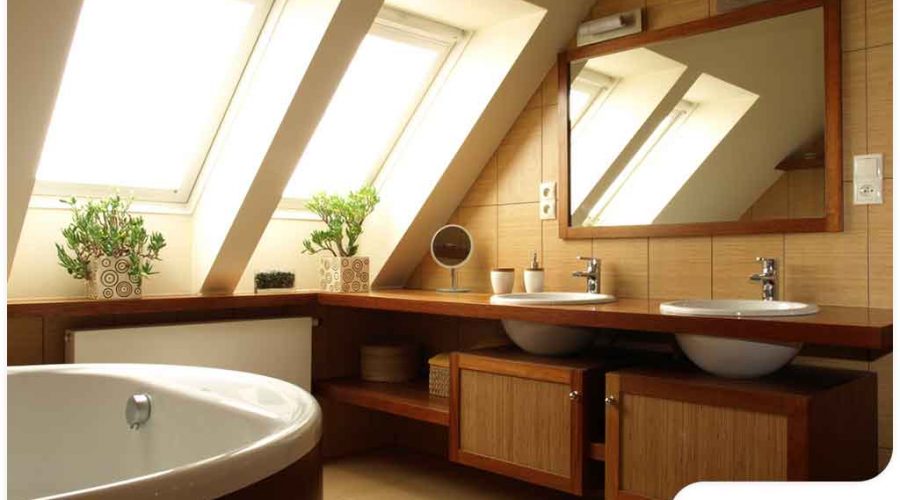 ---
Finishing your attic requires planning and careful consideration of essential factors. This is especially true if you're adding a bathroom to the space. Today, DreamMaker Bath & Kitchen of Northeast Suburban Chicagoland discusses the things that you should take into account when building an attic bathroom.

Location

One of the first things that a remodeling contractor will look into is the location of the bathroom. In the attic, the roof typically slopes down on two to four sides. This can make it hard to determine the right spot for your bathroom. The center of your attic could be an ideal location for the bathroom, but this would limit the accessibility of the remaining space in the attic. If you're considering installing the bathroom at the edge of your attic, the roof might slope all the way down to the floor.

Structural Support

You have to ensure that there is adequate structural support of the floor in your attic bathroom. A joist span table can be used to figure out how much support is needed for your new bathroom. Take note that live weight and dead weight are two different things. If you expect a lot of foot traffic in your attic, the attic floors must be well-supported.

Plumbing

Additional plumbing can be a complicated and expensive job. However, you can try to minimize the costs by installing fixtures directly above a kitchen or bathroom on the floor below.

Height

Accurate measurements are crucial to any home remodeling project. In the case of attic bathrooms, height is especially an important consideration. For optimal headroom, it might be best to have your shower set in the center. Ensure that there is at least seven feet of headroom.

Bathtub

A bathtub could also fit nicely under an eave. However, don't forget to note the weight of the tub (if specified) when filled with water and take this into account when planning additional structural support.

Skylight

Consider adding skylights in your attic to open up the space and fill it with natural light. They may also give you a few more inches of headroom, so talk to your contractor about this option.

Let's Start a Conversation!
DreamMaker Bath & Kitchen of Northeast Suburban Chicagoland is a trusted name in the home renovation industry. With our years of experience, we can ensure superior workmanship and excellent customer service. Call us at (847) 979-4474 or fill out our contact form to start a conversation. We serve customers in Highland Park, Buffalo Grove, Arlington Heights and other Chicago suburbs.