---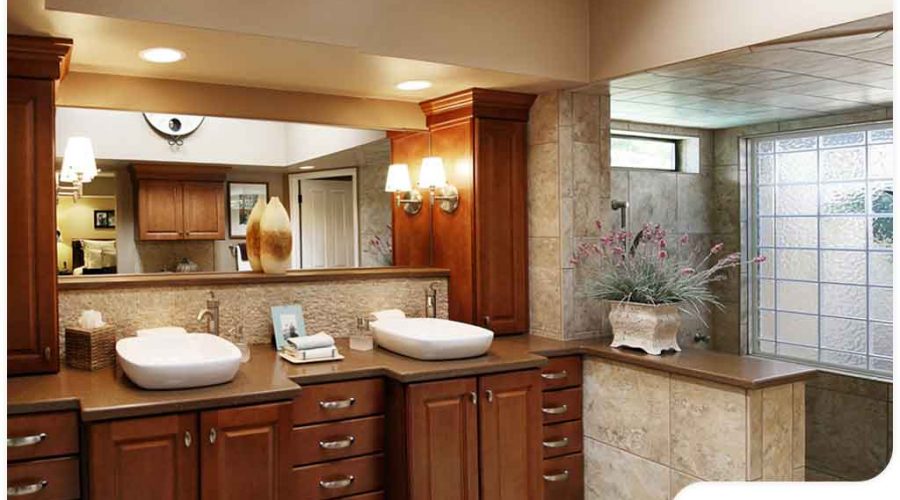 ---
Bathroom remodeling is a big-ticket project that involves considerable planning, preparation and budgeting. Bathrooms are second only to kitchens when it comes to usage so it's important to approach this remodel with a clear vision from the start. Here are some ideas from our design team at DreamMaker Bath & Kitchen of Northeast Suburban Chicagoland for bathroom upgrades that are worth their price tag.

Master Bathroom
Unfortunately, some floor plans simply don't allow this addition because of limited space. However, if your layout has the room for it, talk to a professional bathroom remodeler about building a master bathroom in your home. The main objectives for a good master bath design are privacy, comfort and convenience, so make sure your design revolves around these three categories.

Plumbing Upgrades & Additions
Installing extra plumbing fixtures is cheaper when you're already remodeling a bathroom. This is particularly useful when it comes to basements that double as a washroom or laundry room. Even if your basement is still unfinished, it's a worthy investment to put all needed pipes in place. Should you ever choose to finish your basement in the future, you already have the fixtures ready for use.

Good Tile Design
Replacing bad tile requires some major demolition and reconstruction so it's important to choose a good design at the very beginning of bathroom renovation. Design decisions can be overwhelming for homeowners with no remodeling experience, however, working with a professional designer can definitely simplify the process. There are apps available today that will allow you to visualize your tile design choices even before the first piece is laid.

Storage Space
Bathroom storage is always at a premium, especially in homes with very limited floor space. This means investing in additional shelves and cabinets can be one of the best decisions you can make. You don't necessarily have to know what to put in them right away, but their use will become more apparent once everything is finished and settled.

Lighting Fixtures
Lastly, good lighting is always a much-needed fixture in bathrooms. You don't have to stick with builder-grade lighting. Rather, explore more options with a full lighting package to truly elevate your bathroom. You can even choose shelves and fixtures with built-in LED lights to further enhance the environment of your bathroom.
Build your dream bathroom with help from our professionals at DreamMaker Bath & Kitchen of Northeast Suburban Chicagoland, your leading home remodeling company. Give us a call at (847) 979-4474 or fill out our contact form to start a conversation today. We serve Libertyville, Lake Forest and Long Grove, IL, as well as other surrounding suburbs.