---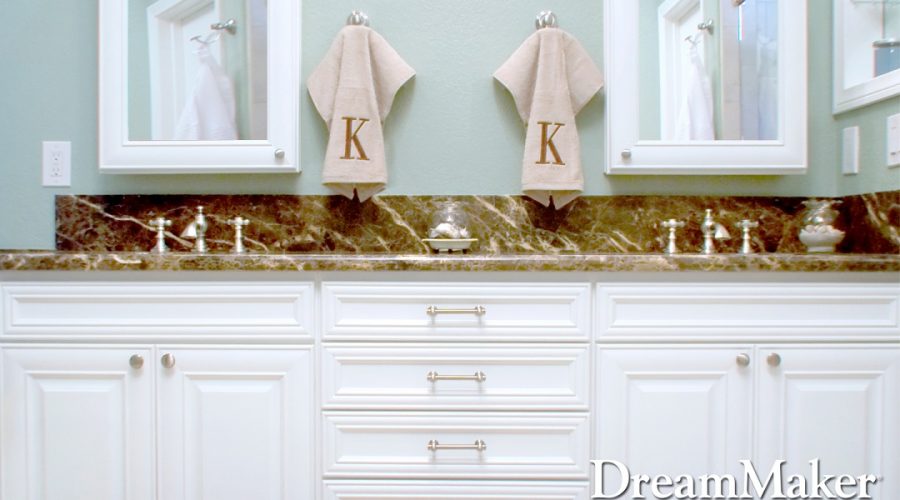 ---
Many people will tell you that marriage is about compromise, but a great deal of it also has to do with patience. After all, you and your spouse are different people with different habits and preferences, and sometimes these habits and preferences can cause conflict — especially in a small bathroom.
Separate bathroom sinks can go a long way toward keeping the peace in a marriage. Here are some things to think about.
What They Are
Also known as double vanities, two sinks in one bathroom means separate areas for you and your spouse to store your respective toiletries and go about your business every day. No more elbowing each other during the morning rush, and no more toothpaste drips where there shouldn't be.
What to Consider
For those with the space to accommodate two sinks and the budget to handle the installation (double vanities can mean double the bathroom upgrade cost, after all), there are no disadvantages to getting the separate sinks. Your biggest trouble would be deciding on the design of your bathroom revamp. Depending on your preferences, you can get pre-fabricated double vanities or have a set-up designed from scratch.
If you're a little pressed on space, however, you don't have to worry. You simply need to team up with an expert bathroom remodeler and come up with a smart bathroom design that will let you work with what you have. You also have to figure out what your priorities are because making room for another sink means taking out something that was there before. Again, compromises.
Bathroom Designs That Work for You
Talk to trusted bathroom remodeling company DreamMaker Bath & Kitchen of Northeast Suburban Chicagoland to learn more! For more information on double vanities and other bathroom remodeling projects, simply give us a call at (847) 979-4474 or fill out our online contact form. Let's start a conversation today!