---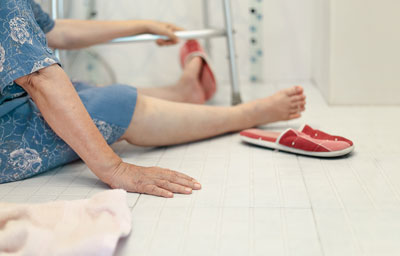 ---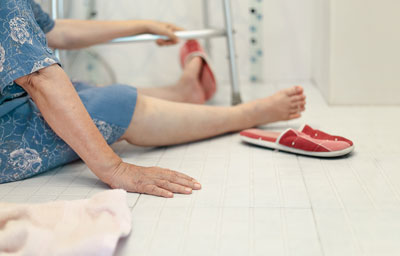 If you're a parent of young children or caring for an elderly person in your family, you already know how dangerous even a minor fall can be. Your bathroom, especially after a bath or shower, is a particularly hazardous area in your home. Many bathrooms have tile flooring which, when wet, can be extremely slick. To keep your loved ones safe, consider asking your contractor about anti-slip flooring during your next Deerfield bathroom remodeling project. While your professional remodeling specialist can provide a lot of great information, here are several important reasons to consider adding non-slip flooring to your bathroom remodeling plans.
1. Safety
Aside from maybe your kitchen, the bathroom is the most frequently used space in your home. It sees a lot of traffic so it makes sense to take precautions when necessary. Because bathrooms typically have tile flooring, which can be particularly slick when wet, installing anti-slip flooring could go a long way toward keeping your entire household safer. Depending on your circumstances, it may be worth considering anti-slip flooring for your next Deerfield kitchen remodeling project as well.
2. Installation
Home renovation can be a serious hassle, especially when focused on high-use areas within your home. Flooring is particularly tricky, often taking days or even weeks to install. Luckily, non-slip floors are easy and fast to install. Your contractor should be able to complete your Deerfield bathroom remodeling project relatively quickly. Then you and your family can get back to your normal routines.
3. Expense
Bathroom remodeling in Deerfield might seem costly, but it's nothing compared to the potential expense associated with an accidental fall. Medical bills are no joke, even with fantastic insurance. When you pay to have non-slip flooring installed, you're not just getting a new bathroom floor; you're receiving peace of mind.
Need Professional Assistance with Your Deerfield Bathroom Remodeling Project?
Do you think non-slip flooring is right for you? If you're looking for professional assistance with your Deerfield bathroom remodeling project, contact DreamMaker Bath & Kitchen of Northeast Suburban Chicagoland today! Visit our website for more information and to learn about our free consultation offer. You can also call us at (847) 232-6700 to discuss your Deerfield bathroom remodeling project with a professional right away.
Edited by Justin Vorhees
Deerfield Bathroom Remodeling
Serving the communities of Lake County, Vernon Hills, Libertyville, Lake Forest, Gurnee, Grayslake and Deerfield. We also serve Lincolnshire, Highland Park, Lake Bluff, Hawthorn Woods, Long Grove, Lake Zurich, Buffalo Grove, Mundelein, Wauconda, Wadsworth and Winthrop Harbor