---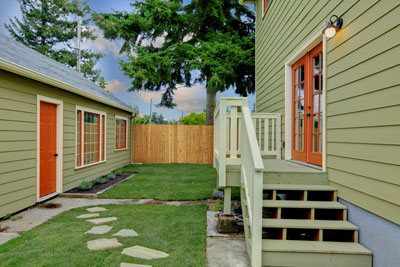 ---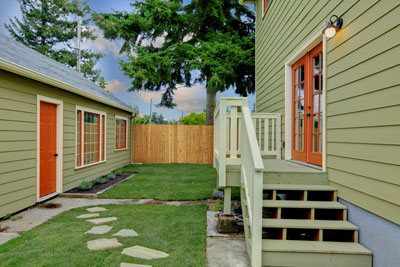 If you're looking to increase the size of your home, you have other options besides just physically expanding the existing house. You can also add an accessory dwelling unit (ADU). This is a detached, secondary guest house that rests on your property. Our general contractors have worked on these types of units and know some good design ideas for accessory dwelling units.
1. Minimalist Design
Minimalist-inspired designs are ideal for smaller units. Essentially, less is more. The rules are quite simple:
Keep clutter to an absolute minimum
Avoid placing items on the floor that don't have a functional application, such as large plants
Use no more than one accent piece
Maximize wall use by installing floating shelves or floating cabinets
2. Create a Bed Nook
Most ADUs are similar in structure to a studio apartment due to their small size. This means an open floor plan with no separation between rooms other than the bathroom. A bed nook is a great way to add some semblance of a bedroom for the sleeping area. You can do this by adding a bed canopy with drapes. Anything you can do to separate the bed and/or a portion of the space will work.
3. Use Large Furniture
It may seem counterproductive to use large furniture in a small living space. However, we recommend having a few larger furniture pieces than multiple smaller ones. The latter can make the space feel cluttered and busy.
4. Brighten the Room
Make the room appear as bright as possible; this will make the space appear larger and airier. This can be accomplished by:
Using a uniform bright paint or wallpaper
Incorporating large windows
Removing furniture or décor that may partially block the window
We'll Design Your Accessory Dwelling Unit
DreamMaker of Suburban Chicagoland believes ADUs and guest houses deserve just as much attention as the main home. Some small touchups will make the unit just as homely. Call us for constructing your accessory dwelling unit.
Edited by Justin Vorhees
Accessory Dwelling Unit Renovations
We are happy to serve the NE Suburban Chicagoland area. Our service area also includes Lake County, Vernon Hills, Libertyville, Lake Forest, Gurnee, Grayslake and Deerfield. We also serve Lincolnshire, Highland Park, Lake Bluff, Hawthorn Woods, Long Grove, Lake Zurich, Buffalo Grove, Mundelein, Wauconda, Wadsworth and Winthrop Harbor.