---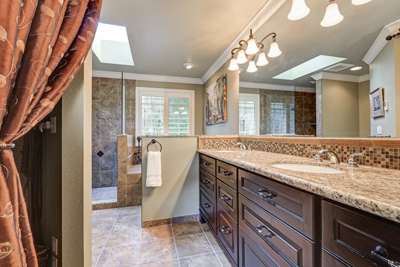 ---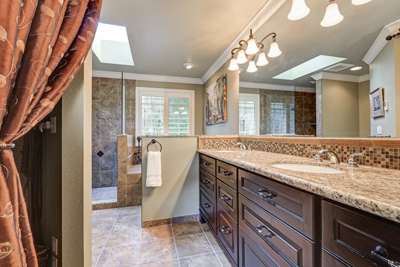 Are you planning a bathroom update this year? There are many design options and alterations to consider. So it can be daunting to know where to begin your Lincolnshire bathroom remodeling project. A professional contractor can provide some excellent insight into popular choices among homeowners in your area. But it's always a good idea to do some additional research of your own. Here are a number of great bathroom design ideas that you should consider for your 2017 remodeling project in Lincolnshire.
1. Improve Your Storage
Practicality is something every homeowner should prioritize for their home renovation project and there's nothing more practical than storage. Make improving storage space a priority for your Lincolnshire bathroom remodeling project. One great way to do this is by installing floor to ceiling cabinets to take full advantage of vertical space.
2. Utilize Classic White
The color you select for your Lincolnshire bathroom remodeling project is important. While there are a lot of options out there, one of the most popular colors among homeowners is classic white. Simply put, you can't go wrong with incorporating white into your bathroom design plans. In fact, white continues to be a favorite for kitchen remodels as well.
3. Make It Easy
As a homeowner, you already know that easy is better. Easy cleaning, easy maintenance, and easy use are all trending bathroom remodeling elements in Lincolnshire. Consider installing a no-threshold shower, a comfort-height toilet, and a side-mount faucet in your new bathroom. Depending on your current living situation, it may be prudent to ask your contractor about aging-in-place remodeling for your home.
Need Help with Your Lincolnshire Bathroom Remodeling Project?
Do you need professional assistance with planning your Lincolnshire bathroom remodeling project this year? If you're looking for a reliable contractor, contact DreamMaker Bath & Kitchen of Northeast Suburban Chicagoland today. We'll be happy to answer your questions and offer new customers a free consultation. Visit our website for more information or call (847) 232-6700 to begin finalizing your Lincolnshire bathroom remodeling project plans today.
Edited by Justin Vorhees
Lincolnshire Bathroom Remodeling