---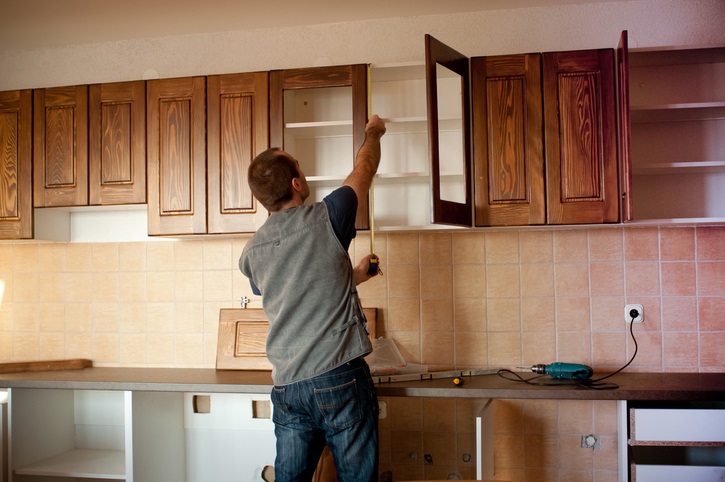 ---
When you've got plans to have a bit of custom kitchen remodeling work done in the home, you need to plan for it well in advance. Home remodeling in general can be a hectic and crazy time for homeowners and their families, but it can be even tougher when the remodeling work primarily involves the kitchen. Eating out for the duration of your remodel can be ridiculously expensive, so you'll need to find a few viable ways to cope with existing conditions.
Makeshift facilities
Some people are lucky enough to already have secondary facilities built into the home. They might have a deck that already equipped with a grill, or even an outdoor cooking range and oven. If not, the garage or sometimes, the basement could provide alternatives for you to keep preparing your home meals with some sort of regularity.
Adjust Accordingly
The best kitchen remodelers will strive to get your new kitchen up and running in no time, but if you need to make do with what you have for the meantime, it'll help to keep things organized. One way to do this is to store kitchen items that aren't absolutely necessary for the meantime. Another thing you might want to do as well is to cook meals in bulk and label your containers so that you can have prepared meals ready in a jiffy.
Have Fun
Take this opportunity to have some fun! Whether indoors or outdoors, you can have a picnic with the family and friends — you can make a whole adventure of it, even. Or bring out those coupons you've so meticulously clipped and have a meal on the cheap at some of your favorite restaurants.
To learn more about what expert home remodeling contractor DreamMaker Bath & Kitchen of Livonia can do for you and your home, simply give us a call at (734) 390-9191. Start a conversation with us today!