---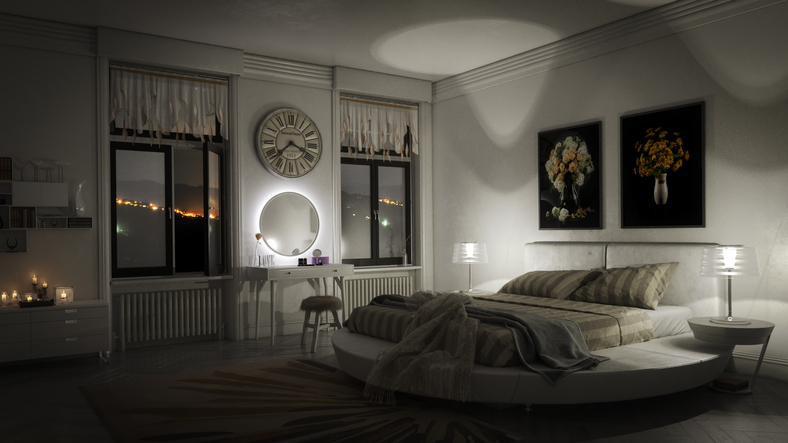 ---
Setting the perfect mood in the bedroom while ensuring you have sufficient illumination requires a plan. This starts by understanding the different kinds of lighting options you can take advantage of and how you can use them to achieve your goals with the help of an interior remodeling contractor.
The most effective bedroom lighting plans will incorporate:
Ambient Lighting – Also known as general lighting, ambient lighting has the same function as natural light, which is to bathe the entire bedroom in light.

Accent Lighting – This kind of lighting is used to highlight visual features in the bedroom, like artwork or other decorative pieces.

Task Lighting – A focused kind of lighting, task lighting is designed to make specific tasks, like reading and writing, easier.
Quick Tips
Take note of the size of your bedroom and the ceiling height. This will give you an idea as to how much lighting you'll need. Of course, the bigger the space, the more lighting fixtures you'll require to get the level of illumination you're looking for.

Consider the style of your bedroom. If you prefer a modern theme, recessed lighting may provide the ambient lighting you need. If you're an old soul, a chandelier may be more up your alley.

Spread out wattage. Many designers recommend using several lighting fixtures at lower wattages versus using just one or two bright fixtures. Softer bulbs can also diffuse lighting to keep bedroom lights from being glaring.
Design Your Dream Bedroom With DreamMaker
Need help lighting your bedroom right? You can't go wrong with DreamMaker Bath & Kitchen of Livonia. As home remodeling experts, we have what it takes to bring your dream bedroom to life, starting with ensuring you get the right lighting. To learn more about what we can do for you, simply give us a call at (734) 390-9191. Let's start a conversation!