---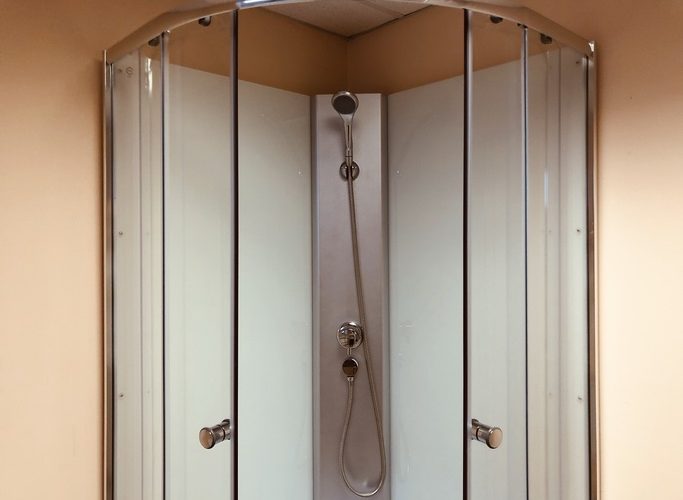 ---
If you're in the market for a bit of bathroom remodeling, acrylic shower enclosures have a lot of things going for them. Besides being lightweight, durable and affordable, they require very little in terms of maintenance. The downside is that they require professional installation, so you'd require the services of a bathroom remodeling contractor; in fact, mistakes in installation can lead to significant problems with shower enclosure units in the future.
The Pros
One of the upsides to having an acrylic shower enclosure is that it's a breeze to keep clean. All it takes is a little elbow grease and a bit of bathroom cleaner. Durability-wise, they easily resist cracks and dents, and mold and mildew. These shower enclosures also come in a large variety of styles ranging from simple and traditional to sleek and modern.
Another good thing about acrylic shower enclosures is they're cost-effective to purchase and install. They're a lot more cost-effective than tile, marble or solid surface shower bases and, since they're manufactured in larger quantities, they usually cost less than custom tile showers or solid surface units.
The Cons
Without a doubt, all-tile shower enclosures still have the upper hand, generally speaking, when compared with acrylic shower enclosures. While there may be a wide variety of styles available, tile does offer a much wider variety of design possibilities. Considered by many to be less desirable and appealing than a tile shower enclosure, acrylic shower enclosures can be an issue when it comes to the resale of a home.
Unless handled by professional installers, there's no guaranteeing the quality of an acrylic shower enclosure's installation. Water leaks in shower enclosures, for instance, may not be immediately noticed. Water leaks are often not noticed until the damage is significant because the solid panels of the enclosure can conceal it.
Need Guidance From Remodeling Pros?
Let DreamMaker Bath & Kitchen of Livonia help you out as you make the right choices for your bathroom remodeling project. To get started, simply give us a call at (734) 390-9191.