---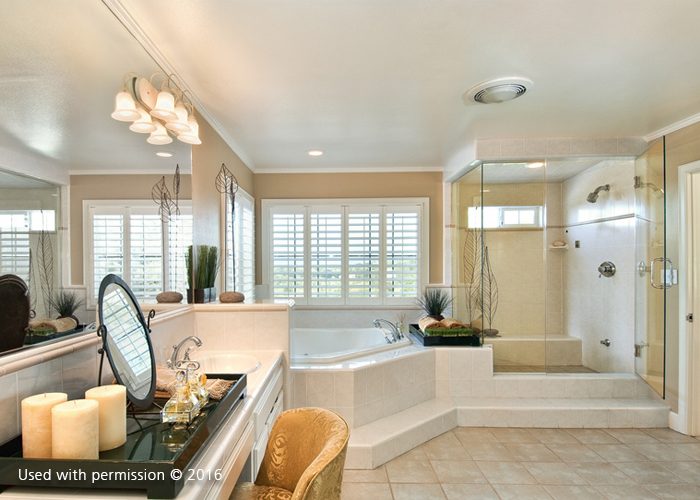 ---
Cleaning the bathroom is a task that's simple enough. However, there are certain no-nos that you might not know when it comes to giving your bathroom a good scrub-down. In this article, bathroom renovation contractor DreamMaker Bath & Kitchen of Greenville shares the most common mistakes you might be making when deep-cleaning your bathroom.
Not Exhausting Your Options
Exhaust fans are often inconspicuous, but they serve a very essential function. Namely, they help inhibit mold and mildew growth in the bathroom. Flip your exhaust fan on before showering and turn it off 15 to 20 minutes after you're done. You'll notice the difference during your next spring-cleaning session. If you don't have an exhaust fan, you can crack your window open a bit to help circulate the air better.
Not Cleaning the Nooks & Crannies
For a deeper, better clean, focus not only on the obviously dirty parts but on other areas in the bathroom as well. These areas include the base of your toilet, the showerhead, the hard-to-reach nooks and crannies of bathroom countertops, and just about anywhere that grime might accumulate.
Putting a Wet Toilet Brush Back in the Holder
This just might be the biggest mistake you're making when cleaning your bathroom. Not giving your toilet brush enough time to dry before putting it back into its holder allows bacteria to breed. Soak your toilet brush in an antibacterial cleaning solution after every use and let it dry before putting it away.
Work With the Pros at DreamMaker
At DreamMaker Bath & Kitchen of Greenville, we strive to give our customers a first-rate renovation experience every time. Call us today at (864) 214-0296 to talk to us about how we can make your home better. We're ready to start a conversation!