---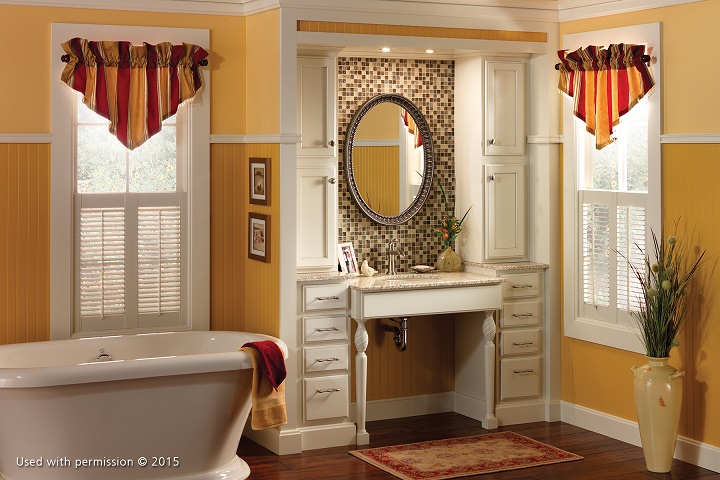 ---
Modern wood paneling is beautiful, durable and versatile, making it an excellent addition in many homes. Installing wood paneling is a good way to create visual interest. However, just like starting an attic renovation, you will need to prepare for this home improvement project. DreamMaker Bath & Kitchen of Greenville will help you become familiar with the different types of wood paneling in this post.
Beadboard
Beadboard cladding refers to a traditional wood panel design that has individual narrow boards. These boards have a routered "bead" edge on one side and a beveled edge on the other. This helps create beadboard's distinct decorative profile. Using beadboard in a room can make it feel more welcoming and charming. It is a good choice if you have a traditional-style home.
V-Groove
Unlike beadboard, V-groove planks are wider and they have chamfered edges that fit together with a tongue-and-groove joint. They also look wider than beadboard cladding and have a V-shape between the boards. V-groove planks can add a lot of visual interest to a room and they are often used to cover a larger area than beadboard cladding. V-groove planks look substantial so they can act as a major design element for a room.
Shiplap
Shiplap boards have a gap between the boards that's caused by an overlapping "rabbet" joint. You can adjust this gap to a narrower or wider degree if you want. Shiplap boards are a good choice for contemporary-style homes thanks to their strong lines and dynamic appearance. If used properly, shiplap boards can draw the viewer's attention.
DreamMaker Bath & Kitchen of Greenville is one of the area's top home improvement contractors because of our superior workmanship, great customer service and full-service remodeling approach. We are here to assist our customers through every step of their remodeling project. Call us at (864) 214-0296 to learn more about our services and start a conversation about your next project!