---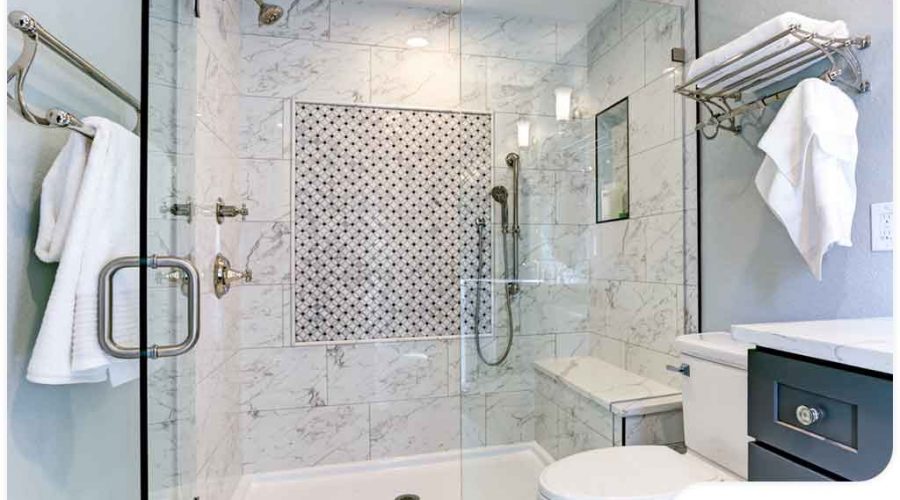 ---
If "outdated" and "boring" best describe your bathroom today, it might be time to give this important part of your home a facelift. Whether you have a large or small bathroom to renovate, incorporating a few design trends can keep it looking stunning and functional for years to come.

DreamMaker Bath & Kitchen, one of the top local home remodeling contractors in Greenville, shares some top trends to consider for your next bathroom remodel.

Accent Walls

An accent wall can provide contrast with the rest of the bathroom design. This feature can serve as a focal point for any fixture you wish to highlight in your bathroom, whether it is the shower, bathtub or vanity. Natural stone, brick, marble and mosaic tile are popular choices. Mirrors can also be considered accents, especially if you want to achieve a modern look for your bathroom.

Modern Lighting

Switching to new and better lighting is a great way to upgrade your bathroom's look and feel. Affixing sconce lighting fixtures on the wall can be enough to change the mood of the entire space. Small chandeliers or hanging bulbs can also accomplish this. However, it is up to you to experiment with which lighting type best fits your style. Our home remodeling pros are ready to guide you in selecting the best one for your bathroom.

Bold Colors

Simply repainting your existing bathroom can make the whole space look vibrant and fresh. This year, color trends for bathrooms point toward those that are more striking. For instance, painting your walls light green can evoke a summer feel. Matte black, meanwhile, offers a strong accent to white or off-white fixtures and accessories. Orange and yellows provide warmth and depth.

Water-Efficient Toilets

Current toilet trends emphasize efficiency and privacy. A water-efficient toilet can provide savings on your water bill and is a great investment if you need a replacement. As far as location is concerned, your new toilet can be separated by a small wall or a sliding door and can have enhancements like accent lighting or wallpaper that distinguish the area from the rest of the bathroom.

Let's Start a Conversation!
Count on DreamMaker Bath & Kitchen of Greenville for all your home remodeling needs. As the area's top bathroom remodeling contractor, we're ready to help you plan and build the bathroom of your dreams. Call (864) 214-0296 today or fill out our contact form to get started.