---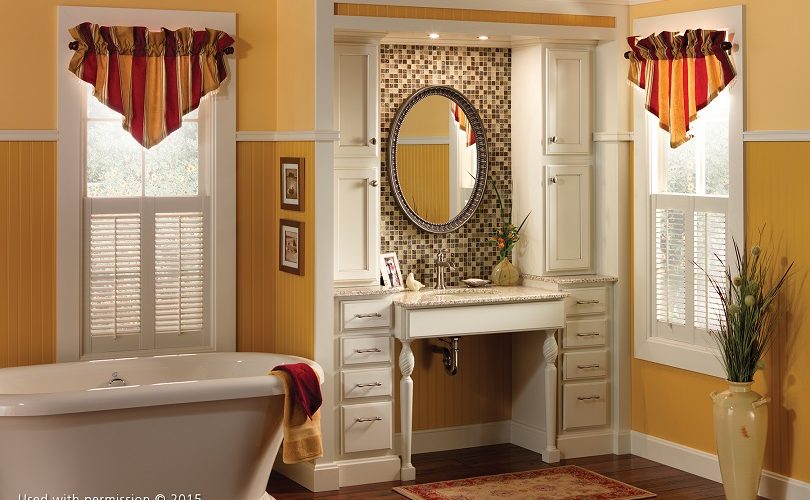 ---
According to House Beautiful, the best paint color in South Carolina is Sun Kissed Yellow 2022-20 from Benjamin Moore. This color is inspired by the yellow jessamine and feels bright, welcoming and dynamic. In today's article, DreamMaker Bath & Kitchen of Greenville, a home remodeling expert, explains how to use this hue properly.
Using Yellow Properly
Color affects us physiologically, so don't underestimate the powerful effect a certain color or combination of colors will have on people who use a room. Yellow is bright and optimistic but it can also be quite tricky to use. Just like many people don't like staying in the sun for too long, many people also don't like being surrounded by too much yellow. If you want to play it safe, then you need to use yellow as an accent color. Yellow in just the right place can brighten any room and make it feel happier.
Color Combinations for Yellow
Fortunately, yellow is a color that works well with many other colors. White, in particular, is a classic combination that expresses sophistication and elegance. White and yellow makes a room feel airy and full of sunshine. Yellow also works well paired with other bold and vivid colors; however, this combination is best used for accents. In addition, when matching yellow with other bold colors, you need to consider the warmth and coolness of the colors you're using. Warm yellows should pair with warm colors, while cool yellows should pair with cool colors.
Yellow is fantastic at making things stand out, however it can be overwhelming in large quantities. To maintain a sense of visual harmony and balance, you can use its complementary color: purple. Purple and yellow are opposites on the color wheel. Together they create a wonderful contrast that stays visually balanced. To pull off this look, stick to muted and rich tones for your colors.
DreamMaker Bath & Kitchen of Greenville is the top bathroom renovation contractor in our area because of our first-class customer service, superior workmanship and our ethical excellence. We treat our customers with respect and we believe in making only agreements that we are willing, able and intend to keep. We always act with integrity, honesty and fairness. You can leave your remodeling project to us. Call us at (864) 214-0296 to learn more about our services and products or to schedule a consultation.