---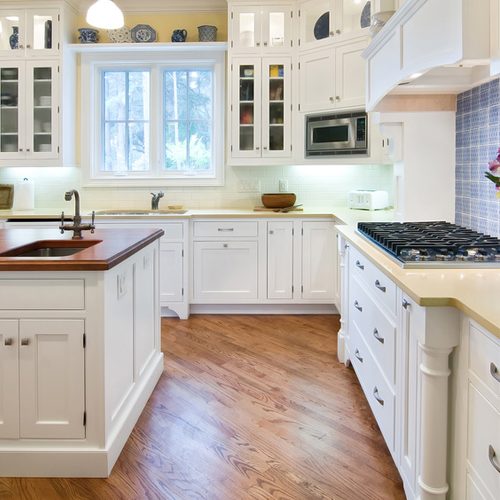 ---
Trends come and go and while it's fine to dabble in some of them, it can be quite costly to update your home every time something new comes into vogue. As one of the area's premier choices for kitchen remodeling contractors, DreamMaker Bath & Kitchen of Greenville has tips to help you design a kitchen that will never go out of style.

Choose Neutral Colors
Some might think that using neutral colors in a kitchen is an uninspired design choice, but it's the simplest way to make your kitchen look timeless. Cabinets and countertops are a good starting point. You can go light or dark, depending on what will go best with your vision for the rest of your kitchen. If you're not a fan of muted shades, remember that this is only the foundation of your kitchen color palette. You can always play up the color with less permanent touches.

Simplicity Is Key
When it comes to any type of home remodeling project, simplicity is often the key to success. This means more savings in terms of material costs. A simpler kitchen design also increases the likelihood that you'll be happy with the results.

Shy Away From Shiny
Shiny appliances and hardware might make your kitchen look cutting-edge now, but they can start to feel dated within just a few years. For a truly timeless kitchen, choose natural materials like wood and stone, two classic kitchen design staples. Finishes that develop a natural patina over time are also a good choice.

Go the Scandinavian Route
Scandinavian simplicity is hard to get wrong, especially in the kitchen, where function comes first. Its characteristic elements are a great choice for a timeless kitchen: muted colors, clean lines, natural materials, organic shapes and plenty of natural light.

Let's Start a Conversation!
There's a reason DreamMaker Bath & Kitchen of Greenville is one of the most sought-after home remodeling contractors around: we make sure all your remodeling needs and design preferences are met. If you'd like to learn more about timeless design, call us today at (864) 214-0296 to schedule a visit to our design center. We serve residents of Greenville, SC, and surrounding communities.