---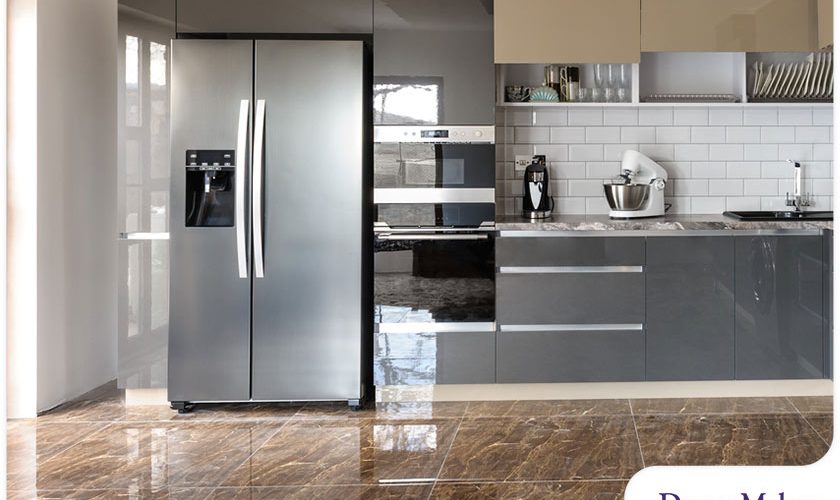 ---
The kitchen is one of the busiest and most versatile rooms in the house. Aside from hosting cooking and dining, it can be used for entertaining guests or even as a place for the kids to do their homework. When remodeling your kitchen, selecting the right floor tile is important as it receives a lot of foot traffic. Here are tips from a trusted kitchen renovation contractor.

Factors to Consider When Choosing Kitchen Floor Tiles

Durability & Breakage

Make sure the flooring can handle all the activities you do in your kitchen, especially cooking. Your floor tiles should be able to withstand constant foot traffic and spills. Porcelain kitchen tile offers better breakage resistance than ceramic.

Water Resistance

While your kitchen isn't as water-intensive as your bathroom, it's still exposed to moisture. This is why water-resistant materials such as tile and sheet vinyl are ideal for kitchen floors.

Through-Body

Through-body means the tile is homogenous or has the same surface from top to bottom. If the tile gets chipped, you won't see white underneath but more of the same material.

Comfort

Stone and ceramic tiles can be hard on your feet, legs and back. If comfort is a priority for your kitchen remodel, go for bamboo, cork or rubber flooring.

What Are Your Options?

Keep in mind that the term "tile" can pertain to different materials. Anything that can be placed in rows is considered tile. This type of flooring is available in a wide range of materials including stone, cork, linoleum, glass, bamboo, ceramic and porcelain.

Your options depend on where the tiles will be installed. In some cases, using the same tiles for the walls and floors is a bad idea. When you choose a wall tile for the floors, the coefficient of friction (COF) will be too low, meaning it's too slippery for walking. Select floor tiles that feature a slight texture to keep your kitchen floor as safe as possible. You can choose a quarry tile for a more elegant and chic look.

Tiles in earth tones are great for hiding wear and cooking spills. They can also make your kitchen look brighter and cleaner.

Let's Start a Conversation!
At DreamMaker Bath & Kitchen of Greenville, you can count on us for superior customer service and efficient remodeling solutions. Whether you need an interior, bathroom or kitchen remodeler, we're here to help. Give us a call at (864) 214-0296 or complete our contact form to start a conversation with a design expert. We work with homeowners in Simpsonville, Fountain Inn, Taylors and the surrounding areas.