---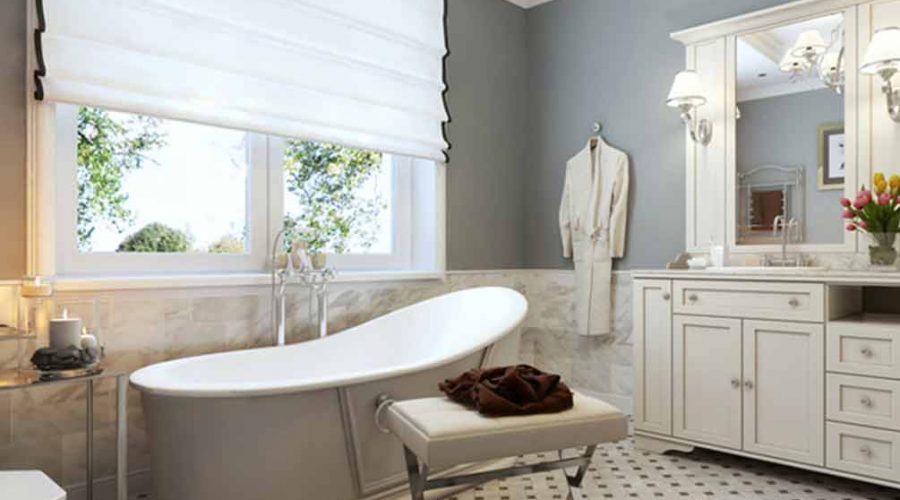 ---
In-floor heating sounds like a purely functional upgrade but you'd be surprised at how luxurious it can make a bathroom feel. If you're considering bathroom renovations, should in-floor heating be a part of your plan?
In-Floor Heating Pros
Consistent, energy-efficient warmth – It won't create cold spots like other heating methods and won't overheat, plus it is more energy-efficient to run.

Convenient and easy to use – It works with most types of flooring and comes in different options so you can choose a system that will best work for you. Heating also occurs automatically through thermostat controls.

Space and design freedom – You can use the entire floor space because you don't have a radiator taking up room. You can also decorate without factoring in how the heating elements affect how your bathroom looks.

Safety – There are no hot surfaces to worry about that can hurt you or your family.
Other Considerations
In-floor heating is best for large, open-plan bathrooms, especially those with high ceilings. The warmth will radiate upward, evening out temperature in the room. However, smaller bathrooms can benefit from it as well, as long as the ratio of the floor area to the room volume is not too low.
In-floor heating can stand alone on its own as a source of heating, but how well it works will be affected by certain factors such floor coverings and the home's insulation levels. What about bathroom remodel costs? In-floor heating can be a significant investment, but the key to keeping costs manageable is finding the right system for your bathroom.
How Can We Help?
DreamMaker Bath & Kitchen of Greenville is the expert to talk to when you want to take your bathroom to the next level. To learn more about our bathroom remodeling services and what we can do for you, just give us a call at (864) 214-0296 or fill out our online form to contact us.