---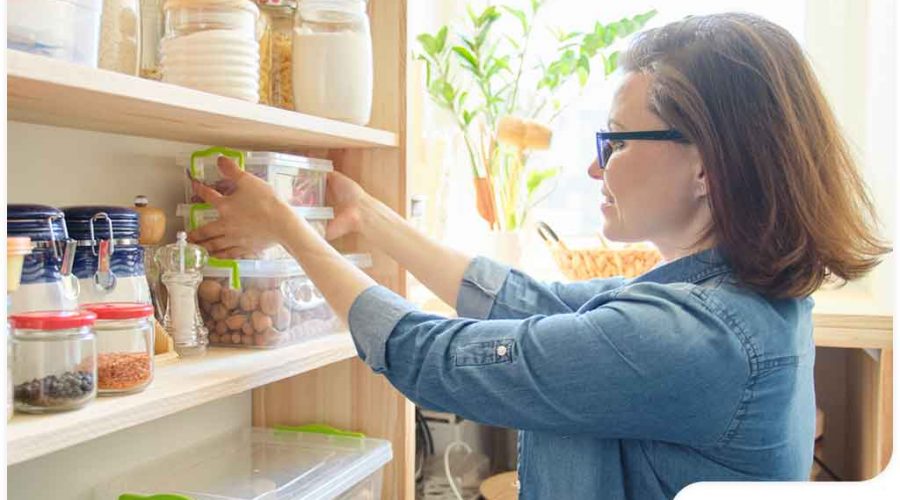 ---
For the serious home cook, a well-stocked pantry is of great importance. When properly designed, it offers smart storage solutions for food items and kitchen prep tools. Today, DreamMaker Bath & Kitchen of Greenville, your local kitchen renovation contractor, shares a simple yet informative guide to planning your pantry. We'll provide you with some questions to ask yourself before you begin and things to keep in mind to help ensure a successful outcome for this project.

Questions to Ask Yourself

Here are some questions to ask yourself about the pantry you're creating, as well as suggestions you can incorporate into this project.

Which Way Will the Door Open?

The existing space should dictate how the door should be opened. If you have plenty of space, choose a door that opens outward. This allows more room for pantry shelves. A door that opens inward can make an already-small space even smaller, so sliding or folding doors are better alternatives.

Will the Existing Lighting Be Enough?

Ensuring a well-lit pantry should be part of your kitchen remodel. It may or may not have a window, so to make sure you find what you're looking for, consider installing quality LED lighting. A skylight can also work.

How Can I Access the Top Shelves?

Floor-to-ceiling shelving is a luxury to have in your pantry. To maximize it, you should store your seldom-used items on the top shelves. Your contractor can help you install a ladder on a sliding rail for easy access. If the pantry is not very tall, a stepladder will do.

Other Things to Keep in Mind

While it is true that a kitchen pantry should have plenty of shelving, that's not the only storage option you can incorporate. Consider adding drawers, storage nooks and racks for wines and plates. These extra storage solutions allow you to not just store items but also display them in an attractive way, which is especially nice if you are keen on entertaining guests.

Always take practicality into account when choosing shelves for your custom pantry design. Keep an eye on the height and depth of shelves so you can access items conveniently.

Let's Start a Conversation!
DreamMaker Bath & Kitchen of Greenville is the leading bathroom and kitchen remodeler in the local area. With our top-quality workmanship and proven process, you can be confident we will help you achieve your desired results. Call (864) 214-0296 today or fill out our contact form to get started.