---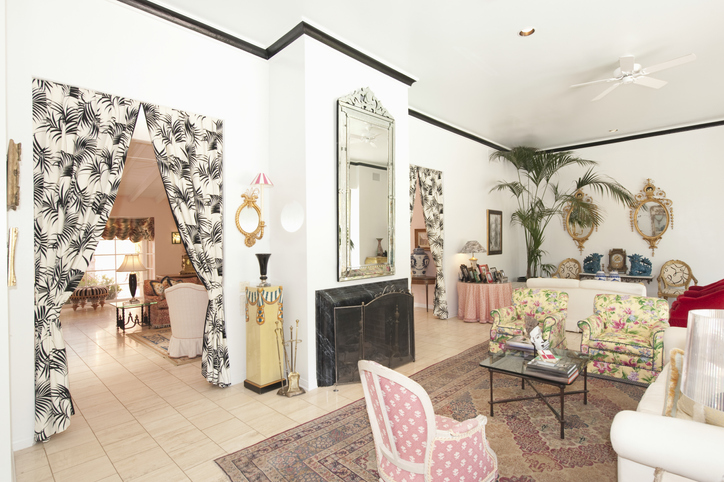 ---
While minimalism as a philosophy has been around for quite a while, recent trends and personalities (hello, Marie Kondo!) have caused it to take the interior design world by storm. Yet some people are ready for a fresh, new "it" thing. Enter maximalism.

In this article, the trusted home remodeling pros at DreamMaker Bath & Kitchen of Greenville share our thoughts on the rise of maximalism and how you can pay homage to it in your own home.

What Is Maximalism?
Contrary to popular belief, maximalism isn't just about celebrating excess. What seems to some people to be an unintelligible explosion of styles, textures and color actually depends on a well-thought-out interplay of patterns and details. In interior design, maximalism is all about curated ornateness. It encourages you to inject your personality into a space as boldly and loudly as possible.

The Revival of Maximalism
It's true that many homeowners and home remodeling contractors feel that the rise of maximalism is a direct reaction to the wide reach of minimalism over the past few years, but that can't be the whole story. Maximalism as a design philosophy never really went away! Perhaps its current surge in popularity is due more to the fact that people are realizing it's OK to break design rules and that they deserve to have a space that looks and feels like their own.

Incorporating Maximalism Into Your Home
Maximalism can be intimidating to those who are new to it, but a good way to start would be to figure out your favorite colors, textures and patterns, and look for opportunities to put them on display. If you're afraid to commit to anything too permanent off the bat, start with an accent wall or by bringing out your best statement items. Don't be afraid to experiment but don't feel pressured to incorporate elements that don't resonate with you.

Your Home, Your Design
As one of the top bathroom and kitchen remodeling contractors in the area, DreamMaker Bath & Kitchen of Greenville can help you design your dream home, no matter your style preference. Call us today at (864) 214-0296 to schedule a consultation and start a conversation with us. We serve Greenville, SC, and surrounding areas.