---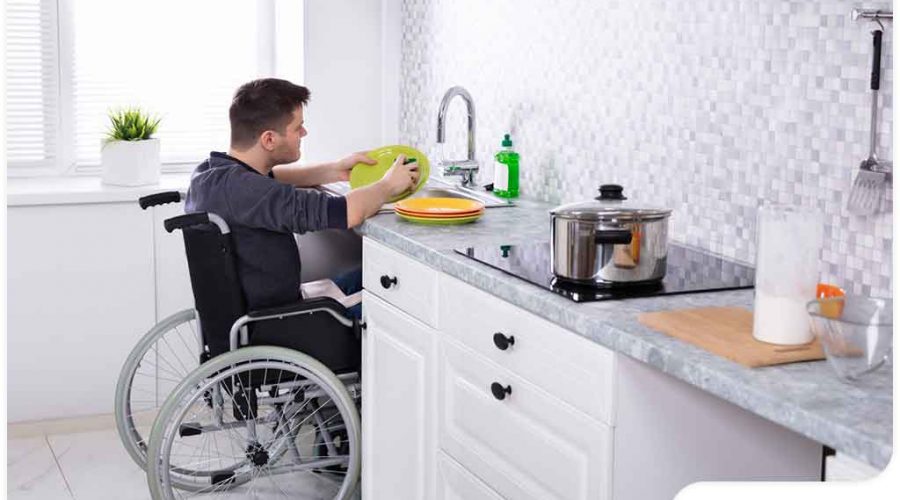 ---
As the population ages, the demand for accessible homes is expected to increase. Modifying certain areas of the home can help enhance safety, accessibility and independence for those who use wheelchairs, canes or walkers to move around. And with accessible design, a kitchen space can be accessible to everyone that lives in a home, whether or not they have physical limitations. Local kitchen remodeler DreamMaker Bath & Kitchen of Greenville shares some things to consider.

Lowered Work Surfaces

A standard kitchen countertop sits at a height of 36 inches. When designing an accessible kitchen, however, the countertop should be installed at a height of no more than 34 inches, with a workspace that is at least 30 inches wide.

In making sure the countertop is accessible, ensure there are no cabinets at its base. This allows for knee and toe clearance for wheelchair-bound individuals. Also, determine where you'll install the countertop—this will influence where the rest of your kitchen's features will be located, like the upper cabinets and appliances.

Accessible Sink

The sink should have an open space underneath to provide access to wheelchair or walker users. To ensure more legroom, the drain can be located at the rear of the sink. As for the faucet, kitchen renovation pros recommend the single-lever design. A faucet that can be operated with one touch may also be worth considering. Make sure the faucet is installed at the side of the sink.

Accessible Cabinets & Appliances

Though they come at a high price, adjustable cabinets that are powered by electricity allow you to lower and raise the height of the cabinet with the touch of the button. When choosing hardware, consider looped cabinet pulls instead of knobs so there's no need to twist or grasp when opening the cabinets.

When it comes to appliances, consider how an appliance swings open and ensure that access is possible without body contortions. An oven, for example, should open from the side so a seated cook can reach the food inside.

Let's Start a Conversation!
Turn to DreamMaker Bath & Kitchen for your kitchen remodel needs. Call us today at (864) 214-0296 or contact us online to learn more about our services and products or to request a consultation. We serve residents of Greenville, SC, and the surrounding communities.