---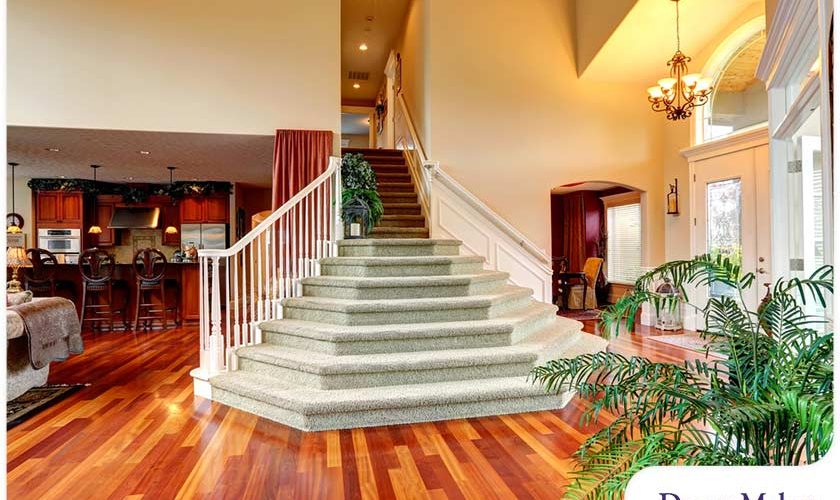 ---
When properly designed and organized, your foyer can improve the beauty and functionality of your home. While this space is usually small, you can utilize it in various ways. It's also the first thing that your guests will see when they enter your home, so you want it to be attractive.

Here are some tips on how to make the most of your foyer from one of the area's most trusted remodeling contractors.

Sufficient Lighting Is Key

A well-lit foyer can make your home look and feel more welcoming. Your guests should be able to see which direction they need to move when they enter the house. Adding sidelight windows on the sides of your entry door will allow more natural light indoors. You can also add a chandelier or pendants for extra lighting. A large mirror can reflect light and make your space appear larger.

Add More Storage

Having space for things can prevent your foyer from looking cluttered and messy. Consider adding an ottoman with a lid underneath for storing shoes, leashes and other items. You can add a coat rack if there's enough space but if not, you can install hooks on the wall. Another great thing to have in your foyer is an umbrella stand. An experienced home renovations company can help you with efficient storage solutions.

Add a Console Table

A narrow console table is best in a foyer because it doesn't take up as much room. Go for a table with drawers where you can store mail, gloves and other small items. Placing a lamp on the table can help illuminate the space as well.

Lay a Rug or Runner

A rug will help prevent dirt and dust from being transferred to other parts of your home. It will also protect your flooring from moisture. A rug can make your foyer appear more inviting, however, the rug shouldn't fill every inch of the floor. Leave at least 18 inches of the floor visible on every side. To make dirt less visible, choose a patterned rug.

At DreamMaker Bath & Kitchen of Greenville, we're here to help with all your home remodeling needs.Give us a call at (864) 214-0296 or complete our contact form to start a conversation with a design expert. We work with clients in Greer, Simpsonville, Fountain Inn and many other communities.