---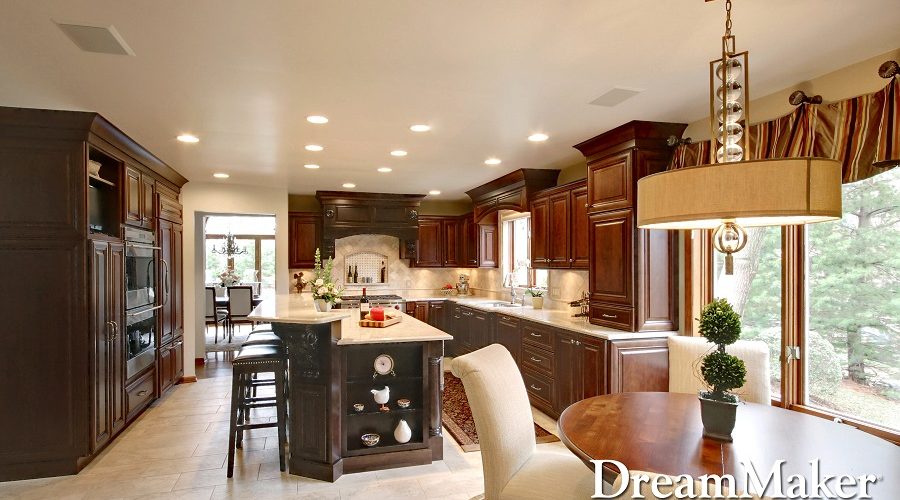 ---
'Tis the season to be busy, especially if you're hosting this year's festivities. DreamMaker Bath & Kitchen of Greenville, the local expert in contemporary kitchen renovations, shares a few quick ways to make sure your kitchen is prepped and ready.
Clear the counters. Preparing a holiday meal will take room, so make sure to clear off as much countertop space as possible. Put away mail, throw away old papers, and organize magazines and recipe books so you have more room for cooking. Don't forget to clean surfaces as well, including the backsplash and floors.
Stock the pantry. You don't want to start working on that special holiday meal and then realize you've forgotten one crucial ingredient. Take inventory to see what you already have and what you need to purchase. You may also want to check with guests about food restrictions and allergies.
Clean the microwave, oven and refrigerator. A messy, food-spattered microwave can be pretty embarrassing, so don't forget to wipe it down. Do the same to your oven and fridge.
Don't overlook trash cans. If the weather is warm enough, take them outside and wash them with dish soap and a garden hose. Disinfect with a cleaning spray before putting them back inside. Having extra trash bags is also handy.
Set the table. Pick out dishware and check utensils and cookware to see if there's anything missing. Sharpen knives ahead of time and plan your table setting. Make the table look extra-cheery with a few holiday-themed napkins, candles, place cards and other decorations.
After the holidays, you may want to invest in a few small upgrades for your kitchen. It's never too early to plan for the next big party! DreamMaker Bath & Kitchen of Greenville, your choice for kitchen remodels on a budget, can help you with this.
A Holiday-Ready Kitchen Can Be Easy
For more high-quality kitchen remodeling solutions, look no further than DreamMaker Bath & Kitchen of Greenville. Call us today at (864) 214-0296 to schedule your consultation. We're ready to start a conversation!