---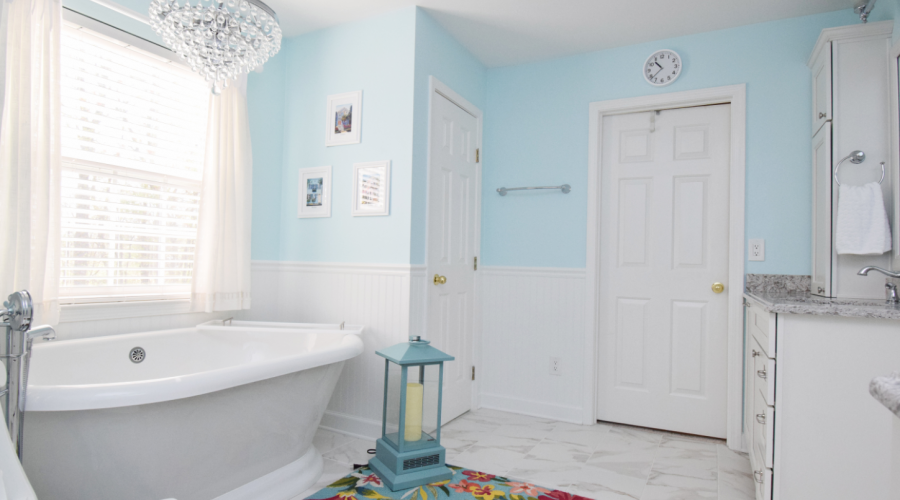 ---
Typically, bath renovations revolve around the size and shape of the room. Of course these are essential factors to consider when planning bathroom design, but you should also think about who will be using the bathroom. By identifying the intended user, you can have a better idea of what purpose the bathroom will mainly serve.
In this article, home remodeling expert DreamMaker Bath & Kitchen of Greenville shares a few tips on designing bathrooms for specific age groups.
Family Bath
A family bath will be used by different age groups on a daily basis. It has to be sturdy and easy-clean since the room will be exposed to a lot of foot traffic, making it more prone to wear. A double sink would be convenient, especially during those busy times when everybody needs to wash up. Additionally, you'll want enough storage cabinets to keep a family bath free of clutter.
Kids' Bath
For this type of bathroom remodel, experts recommend slip-resistant flooring to increase safety for small children. Having a separate shower and tub is also beneficial but if you don't have the space for them, make sure to get a slip-resistant tub floor for a shower/tub combo. An adjustable showerhead which slides up and down on a pole can be another convenient upgrade. It's perfect for kids of any height and even for wheelchair users.
Master Bath
The master bath is usually where you can splurge on some extra luxuries like a full-length mirror, a jetted or freestanding tub, and a separate or semi-enclosed water closet. Also, it's often the largest bath in a home, so you can opt for a longer vanity counter or double sinks.
Let's Start a Conversation!
DreamMaker Bath & Kitchen of Greenville is deeply committed to helping you achieve a remodel that meets your specific needs. As one of the top-rated home remodeling contractors in the area, we guarantee 100% customer satisfaction. Call us at (864) 214-0296 or fill out our contact form to start a conversation. We serve homeowners in Greenville, SC, and many surrounding communities.