---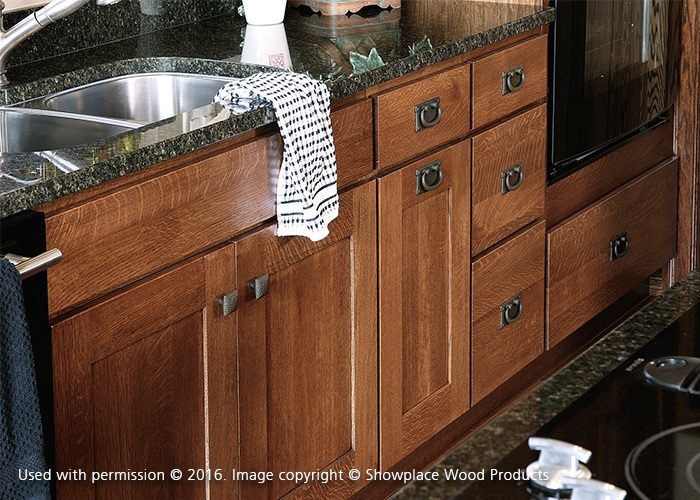 ---
Choosing the right cabinet hardware is a great way to breathe new life into your kitchen or bathroom. If you're not sure what hardware you should select, fear not! Home renovations expert DreamMaker Bath & Kitchen of Greenville shares a few of the considerations to keep in mind during the selection process to help ensure the best results.
Knobs vs. Pulls
There really are no strict rules about choosing one or the other, so feel free to base the decision on your preference. Knobs are popular for cabinet doors while pulls are ideal for drawers. Using knobs and pulls appropriately makes it easy to open cabinet doors and drawers, ensuring efficient use.
Another thing to consider is uniformity. Using knobs on all cabinets was a trend popular with older kitchens, so they may work with more traditional styles today, especially if you are after historical accuracy. On the other hand, opting for all pulls is a move used for more contemporary designs.
Square vs. Curved
Do your cabinets have square or curved lines? Whatever cabinet design you have, you should choose hardware that is consistent. For example, square cabinet styles like shaker or flat panels work well with hardware with square contours, while curved cabinet styles like raised panels, ogee edges and pillow-top doors are great with curved hardware with soft edges and more detailing. Square hardware suits contemporary styles while curved hardware complements traditional designs.
Hardware Finishes
Brushed nickel and chrome remain a popular choice and have been for years, but many other finishes are available to add interest to your kitchen or bathroom. The finish you choose doesn't necessarily have to match your fixtures but it should complement them. Antique pewter, satin brass, bronze and black matte hardware finishes go well with brushed stainless steel or brushed nickel fixtures.
As a team of trusted home remodeling contractors, DreamMaker Bath & Kitchen of Greenville is here to make sure that your kitchen or bathroom is precisely what you want. To learn more about choosing cabinet hardware and what we can do for you, simply give us a call at (864) 214-0296 or fill out our online contact form. We're ready to start a conversation today!