---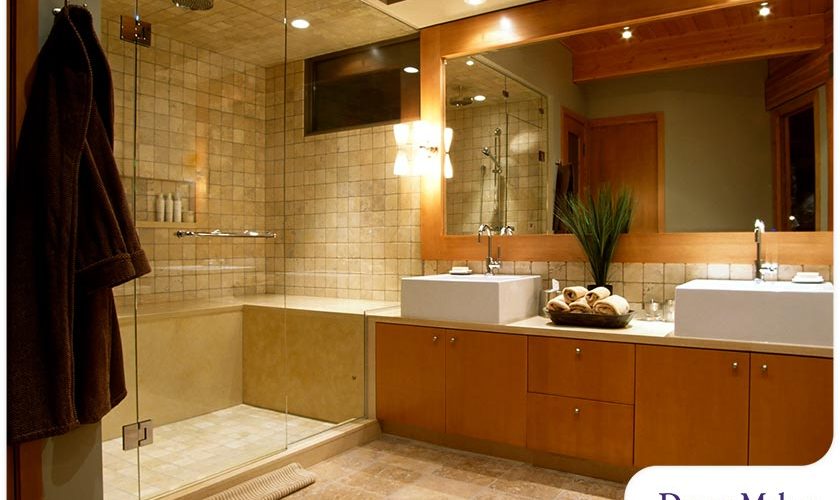 ---
After spending some time in a beautiful hotel room with a luxurious bath, have you found yourself inspired to make changes to your home? Hotels are known not only for their amenities but also for well-designed bathrooms. Some high-end establishments even hire high-profile interior designers for their properties.

You can make your own bathroom grander with small bathroom renovations. Here are design cues you can borrow from hotel bathrooms.
Invest in Quality Surfaces
Besides appeal, also consider the durability of the surfaces that you will use for your countertops, flooring and walls. Materials such as porcelain, granite and quartz can give your bathroom a touch of elegance and beauty, but many hotels today are choosing acrylic because it mimics the aforementioned materials but requires less maintenance and is more cost-effective.
Conceal Your Toilet
The toilet shouldn't be the first thing you see when you enter the bathroom. Ideally, it should be partially concealed. You can hide your toilet behind a wall or partition or even use furniture, such as a dresser, to create a barrier.
Make the Most of Your Space
High-end hotels typically have wide, open bathrooms. An expansive bathroom looks much more appealing than a cramped one. A good bathroom remodeler will find ways to make your bathroom appear bigger even if you have limited space. Certain tricks, such as installing a floating sink or toilet, can create the illusion of a more expansive room.
Mixing & Matching Lighting
Experts suggest using different layers of lighting in the bath, including sconces, ceiling fixtures and vertical lighting strips. You can also have dimmer switches installed that you can adjust, depending on the ambiance you're trying to achieve.
Go for Classic Subway Tiles
Tile pricing varies by style and material. A cost-effective option is classic subway tile. It will make your bathroom look and feel like a spa. The more you save on your tile, the more you can splurge on other fixtures.
Add a Tub in Your Shower
Nothing will make your bathroom feel more luxurious than a spacious shower that also has a tub. For a unified look, choose the same material for your bathtub as the shower walls.
Let's Start a Conversation!
At DreamMaker Bath & Kitchen of Greenville, we can help you find ways to make your bathroom appear and feel luxurious. You can rely on our experienced team for all your bathroom remodeling needs. Call us at (864) 370-2284 or fill out our contact form to get started. We work with clients in Greer, Mauldin, Simpsonville and many other communities.