---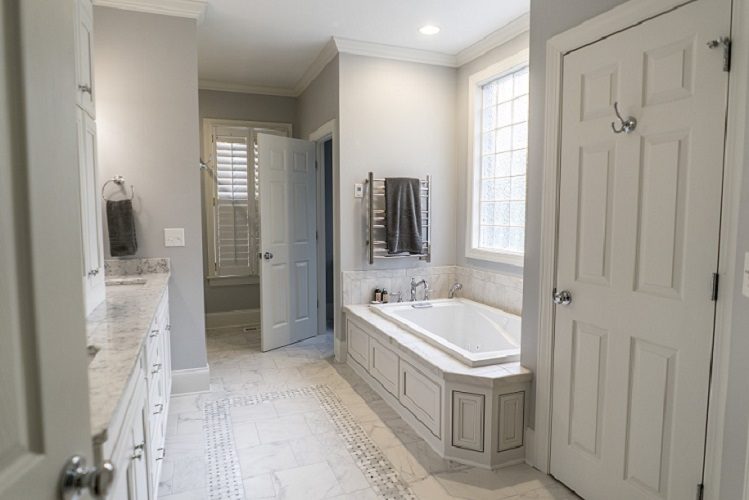 ---
A bathtub surround is important because it plays a role in both the form and function of a bathroom. As the area surrounding the exterior of a bathtub, a tub surround works not only to tie a tub together with rest of the bathroom, it also catches any excess water from bath use and helps to maintain the structural integrity between bathroom walls and tubs.
Thinking of adding or replacing a bathtub surround? Here are some of the things you should take into consideration:
Material. Your bathtub surround will be exposed to a lot of water, so it's crucial to make sure that you choose a non-porous material. This is why tile is a common choice, as well as acrylic, composite stone, cultured marble, fiberglass and solid surfaces.

Cost. As with any custom bathroom remodel project, cost will be one of your concerns. Tile and acrylic tub surrounds will be most affordable, while composite stone, cultured marble and fiberglass will fall into the mid-range category, offering better durability and longer lifespans at a higher price. Solid surfaces will be most expensive but can last more than 30 years and are beautiful with realistic texture patterns.

Size. The size of a bath surround will depend on your bathtub's size and how much space you have available. Pre-constructed surrounds are available, but it is still important to measure the height and width of the three walls surrounding your tub to determine how big your surround should be.
DreamMaker Bath & Kitchen of Greenville is here to help you bring your dream bathroom to life. To learn more about what we can do for you as a bathroom renovation contractor, simply give us a call at (864) 214-0296 or fill out our online contact form. Let's start a conversation today!