---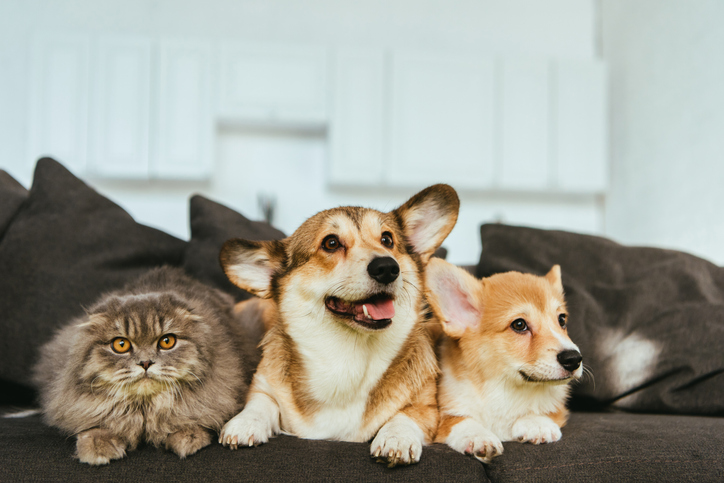 ---
The noise, dust and foot traffic associated with a remodel can be very upsetting for pets. But by taking a few precautions, you can complete your home remodeling project without compromising the health and safety of your furry, feathered or scaly friends. Explaining to your contractor your concerns before the start of the project can be a great start. Follow that up with these essential tips:

1. Microchip your pet.

This is extremely helpful if your pet escapes during your home remodeling project. The local shelter can quickly identify your pet and contact you. Just in case, take a current photo of your pet should you need to provide identification.

2. Secure your pets.

Your pets shouldn't roam freely around your yard or your home while construction is underway. Instead, pick a room far from the work zone and contain them there. Make sure to include their bed, food and toys. If you have pet fish, see to it that this room is the right temperature for them. Place a note on the door to let others know there are pets inside.

3. Learn about the project schedule.

Talk to your contractor about the remodeling schedule. Find out on which days demolition will occur and when painters will be working. Determine which scheduled jobs might impact your pets and plan accordingly to get them out of harm's way.

4. Maintain a normal routine.

Even with the busyness of a kitchen or bathroom remodeling project, it's still important to ensure your pets are doing their normal activities. Feed them, take them out for walks and make time to play with them.

5. Have someone watch your pet.

The safest option for your pets may be to send them to stay with a friend or boarding facility. This is worth considering, especially if you have a pet that has medical complications or shows sensitivity to noise and dust.

Let's Start a Conversation!
As one of the top remodeling contractors in Greenville, DreamMaker Bath & Kitchen aims to enhance the quality of your life by working with you to create a space that meets your unique wants and needs. We're all ears when we discuss your plans, including your pets' needs. Call us today at (864) 214-0296 or fill out our contact form to get started.