---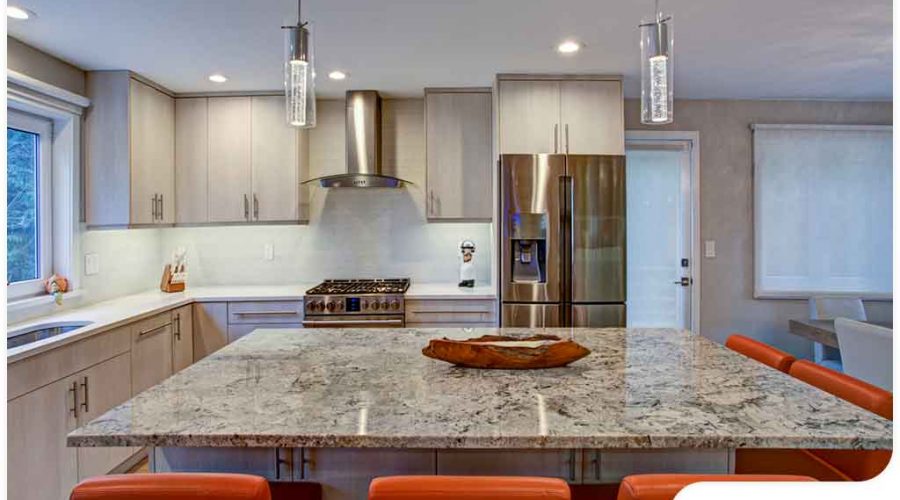 ---
A well-designed island can do wonders for your kitchen's functionality and efficiency. A kitchen island can be customized to fit your needs, so make sure you talk to your kitchen remodeler about the different features you'd like to incorporate.

Chopping Block

A great feature to have on either end of a kitchen island is an extra chopping surface. Butcher block can be installed on top of a fixed cabinet on one end of the island, with cooking and prep utensils within easy reach. If there's space underneath your island, you can have a cutting board on a pull-out table with casters.

Refrigerator Drawer

Boost your fridge space by storing quick-grab items like cold drinks in a refrigerator drawer on either end of your kitchen island. Not only will it help you avoid the awkward fridge shuffle when grabbing milk or juice, it'll also be a huge help during parties.

Microwave Drawer

A microwave drawer installed at one end of your kitchen island can be a smart, space-saving idea to look into when planning a kitchen remodel. These drawers often have more fancy features than a countertop or over-the-range microwave oven. Apart from being a functional addition to your island, a microwave drawer will also free up more counter space.

Custom Drawers

Adding drawers to your kitchen island is a great way to keep things within easy reach. Top drawers can be fitted with organizers to store napkins, placemats and tableware. Bottom drawers can be easily made deeper to allow you to store taller items like stockpots, saucepans and rarely-used kitchen appliances.

Extra Seating

Kitchens are a social hub in many households. One way to make your kitchen a better fit for day-to-day multitasking and entertaining is to add bar stools to one side of your kitchen island. If you enjoy hosting dinner parties and casual get-togethers, or simply enjoy having your family around you while you're busy in the kitchen, extra seating will be a welcome addition.

Let's Start a Conversation!
DreamMaker Bath & Kitchen of Greenville is the remodeler you can trust for all your kitchen renovation needs. We're here to make sure your project starts on the right foot and ends with all your expectations met. If you live in Greenville, Greer, Mauldin, Simpsonville or a nearby community, get your project started by calling (864) 214-0296 today!