---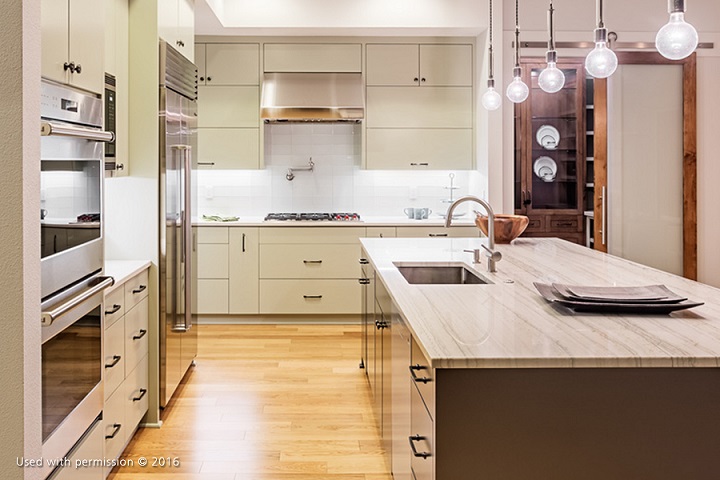 ---
It's a good idea for anyone planning a kitchen renovation or remodel to visit a design center beforehand. It can give you a firsthand look at design concepts you might be interested in applying to your project. However, given everything that's displayed in a kitchen design center, it's easy to become overwhelmed. Don't let this ruin your visit!
To help you stay focused, ask yourself these questions first.
What am I interested in?
While it's good to stay open to various ideas you'll see at a kitchen design center, make sure you walk in with a plan. Make a list of the design ideas you are interested in so you know what to check out first and don't end up wandering aimlessly. If you have saved images of the components you like, even better!
Why am I remodeling?
What do you intend to get out of your kitchen project? Are you doing it to add cooking space or more room for entertaining? Are you looking to sell your home down the line? Understanding what you want to achieve with your kitchen renovation will help you zero in on designs and products best suited for you.
What's my budget?
The great thing about kitchen design centers is that they contain a large selection of products for you to consider. With a set budget in mind, you can more easily navigate the maze, making it easier to not just find what you need, but to keep your expenses under control as well.
Visit Our Design Showroom!
DreamMaker Bath & Kitchen of Greenville has the kitchen remodeling contractors to trust for all your needs. Visit our design center today to see what we can do for you! We are located at 740 Congaree Road in Greenville, SC. For more information, just give us a call at (864) 214-0296.